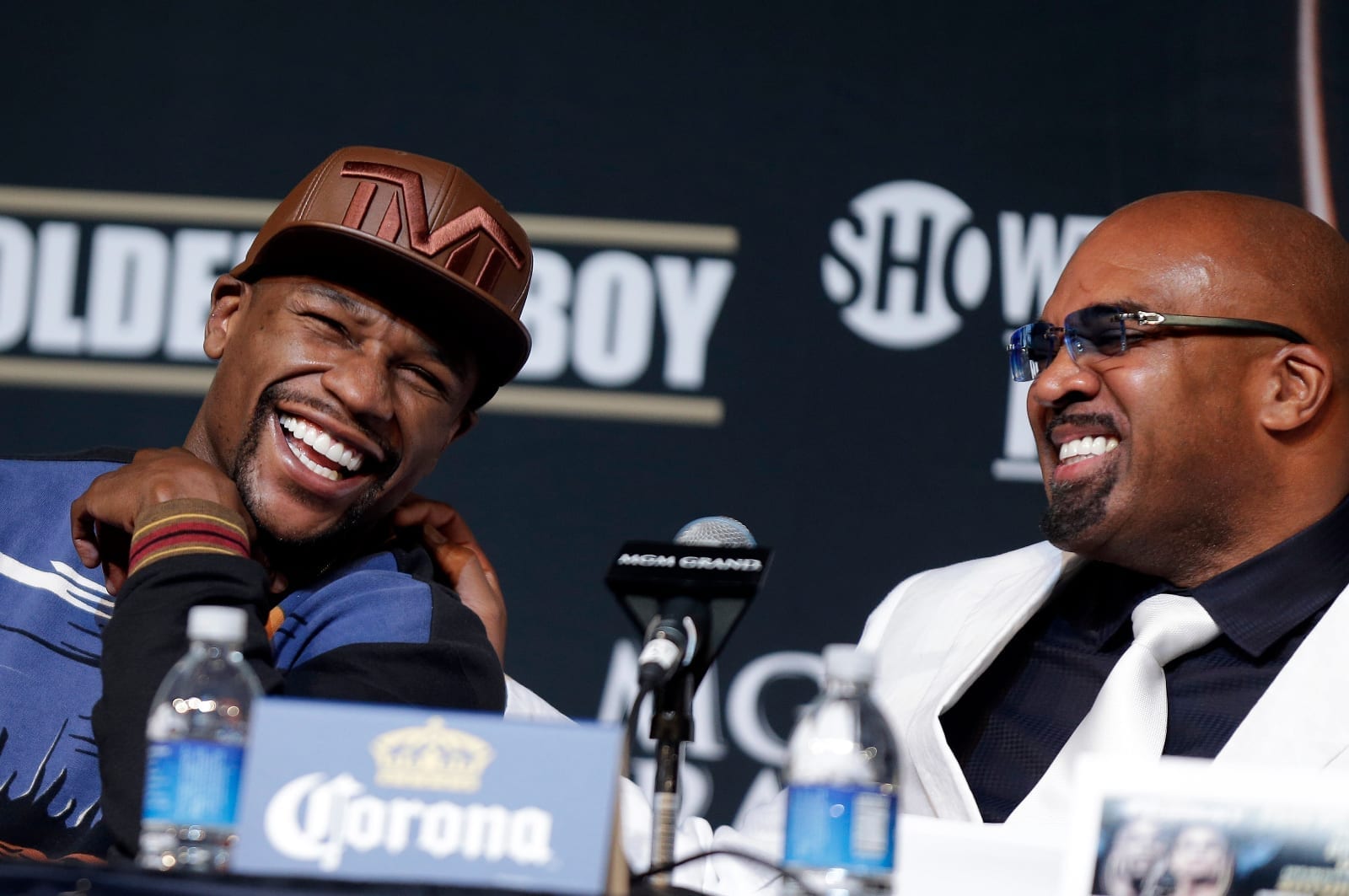 Floyd Mayweather's ability to keep his name in the spotlight is almost as impressive as his ability in the boxing ring.
So, the moment his bout with Conor McGregor was over, and Mayweather immediately started putting out the idea that he'd be interested in stepping into the UFC Octagon, there's been a healthy dose of skepticism about whether or not the undefeated boxer really means it.
Most recently, he and Tyron Woodley have publicly stated they're to begin training with each other, supposedly in preparation for Mayweather's eventual crossover. But if Mayweather is going to make the leap into the famous black gloves of the UFC, he won't necessarily be doing it with the blessing of his long time friend and business partner Leonard Ellerbe.
"Floyd has always marched to his own beat. He's made his own decisions and he's very good at making decisions as it relates to his career, and what he wants to do. So I guess we'll all find out," Ellerbe said in a length interview with Yahoo Sports' Kevin Iole.
"I would say I wouldn't want him to do it," Ellerbe continued. "I care about him and I would never want to see anything happen to him. Obviously, there are all kinds of risks associated with doing something like that, but that's just my opinion, my personal opinion. When you care about people, when you love people, you always want the best for them. But again, that wouldn't be my decision. That would be a decision solely up to him and he understands all the risks associated with combat sports, and again, he's been very good at making great decisions. If he has to make a decision, he'll make the best decision for him."
Comments
comments