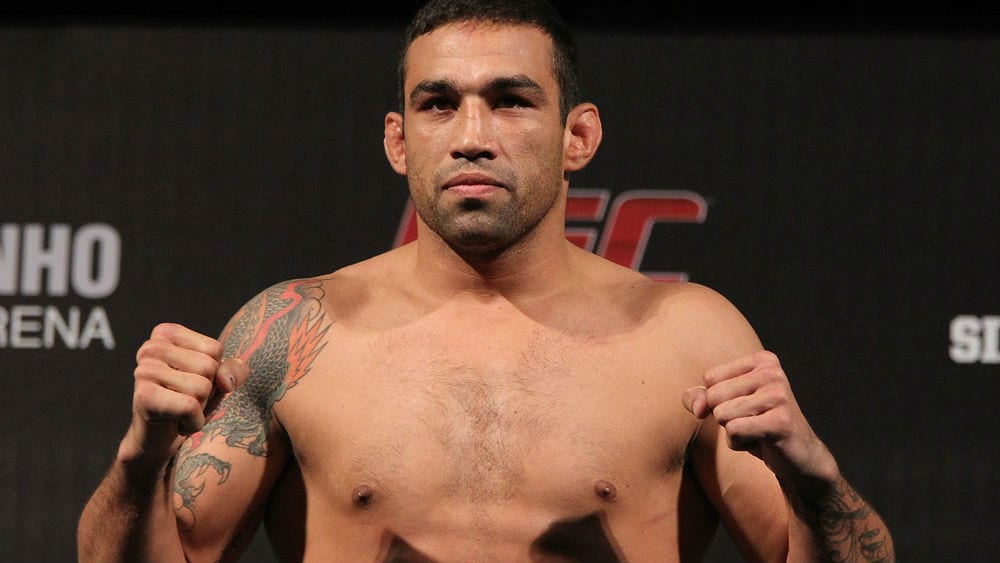 Whichever way you slice it, Colby Covington can't seem to separate himself from controversy at the moment.
The All-American wrestler's comments after defeating Demian Maia in Sao Paulo, Brazil, last month didn't go down particularly well within the Brazilian mixed martial arts community. So when Covington, who is a guest fighter at the UFC's event in Australia this weekend, came face to face with former UFC heavyweight champion Fabricio Werdum during fight week in Sydney, their meeting descended into boomerang-throwing chaos.
Covington posted an Instagram Live video as the altercation was ensuing claiming that, among other things, Werdum had thrown a punch at the welterweight contender.
However, as per a report from FloCombat, Werdum has denied that he struck Covington.
"This guy is really audacious," Werdum said. "I went down with my master [Rafael Cordeiro]: 'Master, let's get a hair cut and shave the beard.' We were in the lobby, and I've never seen this guy before. When I walked [by] he looked at me and said: 'Brazilian animals.' And I was like: 'Hey.' I slapped his phone and asked, 'What did you say?' Then, he kicked my leg, but I managed to defend. Then the guys got in the middle and had nothing left. But he kicked me, he is audacious. I could have hurt myself.
"I don't know why he insists on this mistake of speaking of the Brazilians… I didn't understand He wants media, wants to imitate Conor McGregor. He looks like ridiculous the way he does. I didn't believe when he said it. I didn't believe it. I spalled his phone and he stepped back and kicked me. Then we were arguing, and he kept shouting that Brazilians were animals.
"If I had hit him in the face, he would be in the hospital. Certainly. There was no punch, he's crazy."
Colby Covington's goodwill world tour of 2017 continues, it seems.
Comments
comments