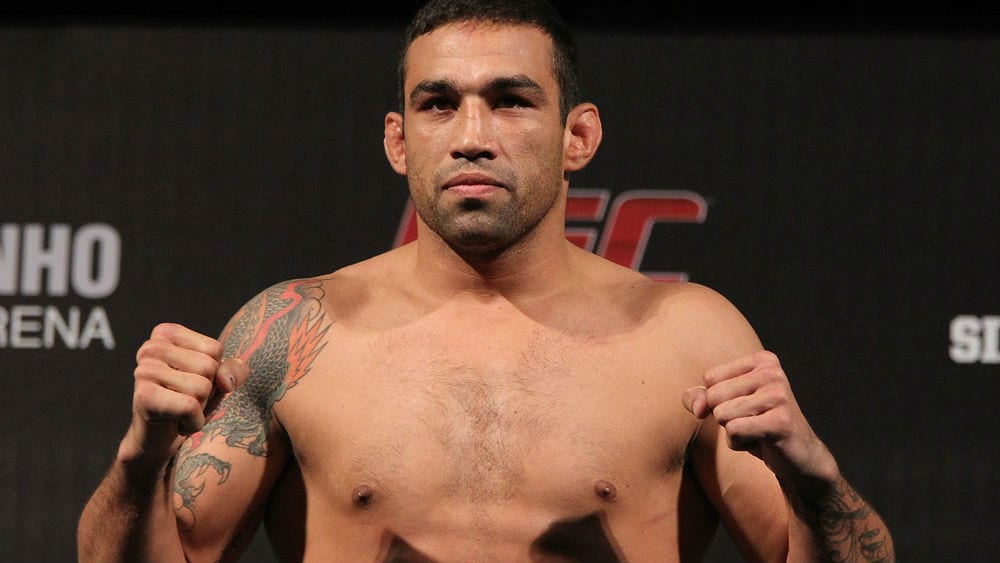 His record is one of the most impressive in UFC heavyweight history but former champion Fabricio Werdum is done with the world's largest MMA organisation, according to his manager Ali Abdelaziz.
The Brazilian won the undisputed heavyweight title in 2015, submitting Cain Velasquez with a third round guillotine choke. A loss would follow in his first defence against Stipe Miocic and since then he has gone 2-2 among the UFC's big boys, winning against Walt Harris and Marcin Tybura while picking up defeats to Alistair Overeem and, most recently, Alexander Volkov.
That last performance in London in March looks set to be his last for the company, according to his manager who informed MMA Fighting.
"I think Fabricio's done. You'll never see him in the UFC again," he said. "They need to do what they need to do, but at the end of the day, Fabricio has to do whatever he needs to do for his family. After his suspension ends and he comes back, he'll be 43. What is he going to do? If they open a senior league, we'll wait.
"I think Fabricio will be fighting in Russia (next), to be honest with you. I need the UFC's blessing for this. I want their blessing."
Werdum was booked to face fellow submission expert Alexey Oleynik in Moscow last September but a drug test failure for anabolic steroid trenbolone and its metabolite epitrenbolone nixed that idea — though if Abdelaziz's comments are to be believed, he might well fight in the Russian capital before long.
Comments
comments