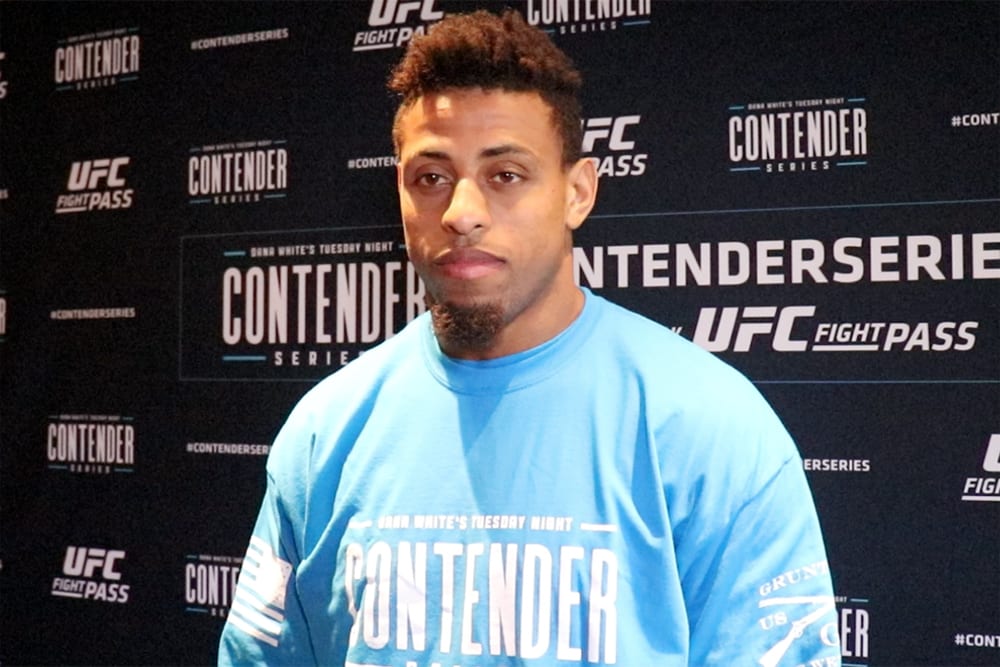 Controversy seems to follow UFC heavyweight and former NFL player Greg Hardy wherever he goes. 
Hardy earned the first win of his UFC career last weekend, defeating Russian opponent Dmitry Smoliakov by first round stoppage but instead of immediately celebrating his win Hardy was faced with questions as to the legitimacy of his opponent, even from Dana White, who offered little resistance to the American during their brief bout.
However, Hardy has responded to the criticism by saying that he is still a mixed martial arts novice and that detractors will look for any way to have a go at him.
"Really, the only people that do want to fight me are the people that haven't been in there with me yet," Hardy said to TMZ via MMAFighting. "It's a dangerous game and those punches aren't coming light. At the end of the day, my record is like 4-1, 3-1 or whatever. My man was 9-2. These are experienced UFC fighters, I'm two years in. I feel like can, no can, there's two naked men in there trying to kill each other so it's exactly what they asked for.
"They got sick of me fighting on the local scene, they wanted to throw me in there with some UFC opponents, that's what's happened right now. Now they're gonna be picky about which UFC opponents. It's just gonna keep happening until inevitably I'm up there fighting Stipe [Miocic] or Derrick [Lewis] or somebody like that. So keep it coming. I'm gonna keep improving. Keep watching. I know it's gonna keep being entertaining as hell."
Hardy's addition to the UFC roster following a tryout on Dana White's Tuesday Night Contender Series was fraught with controversy from the get go, not just from Hardy's NFL past but also from domestic violence allegations which expedited him leaving the NFL. His official UFC debut was ended prematurely courtesy of an illegal knee thrown by Hardy.
With that in his rearview mirror, Hardy says he is glad that he has his first UFC win under his belt and is anticipating further, more stern challenges.
"As soon as possible," Hardy said when asked when he will return to action. "I'm gonna head back to the drawing board because at the same time as I'm an active fighter, I'm also a student of the game, so I've got to get back in there and finish my education."
Comments
comments