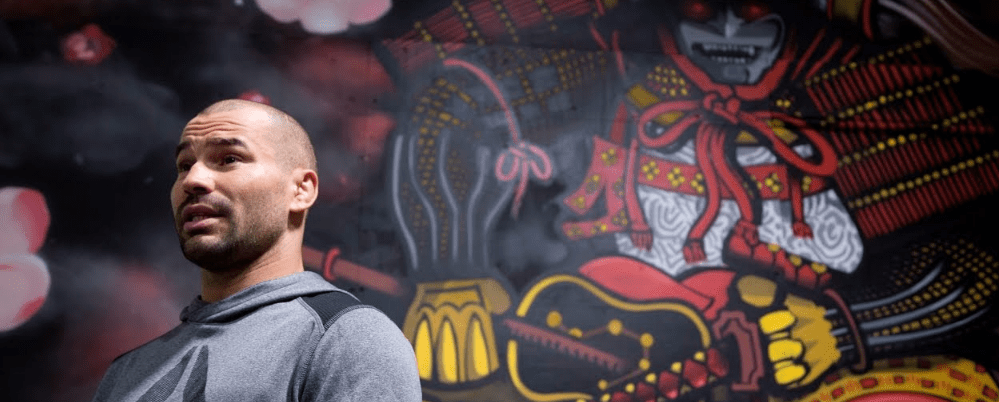 Artem Lobov is ready for the biggest challenge of his life as he gears to face top 5 featherweight contender Cub Swanson at UFC Nashville next month.
And for the SBG stalwart, it's something of a journey complete, after toiling away on the European circuit until he was finally granted his opportunity.
"I was always looking at all the guys including Cub," Lobov said. "I could hang with these guys, I wish I had a chance to prove myself and now I have myself, I have everything to gain and nothing to lose from this fight."
Thankfully for him, Lobov found himself in the UFC after a finalist spot on The Ultimate Fighter, and following a fight of the night bout with Teruto Ishihara, campaigned for the UFC matchmakers to allow him a shot at some of the bigger names in the division — a request they granted.
Of course, with the high profile opponent comes the high profile spot. Swanson and Lobov will be headliners for this fight, something that the Russian believes will benefit him in his constant search for the finish.
"I'm happy it's going to be the full five rounds, in many of my fights I felt I had lost the decision where I felt if I had the five rounds I could have won them. Sometimes, especially the grinding type of guys, they only have to win one round and then barely edge the second and that's it, the fight's slipped away.
"Now I have [that time], and I feel I'll get the finish."
UFC Nashville takes place April 22, in Nashville, Tennessee.
—
Comments
comments