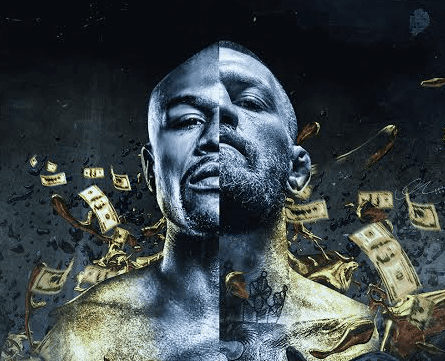 Dana White has changed his tune, and it's to a song fans can get behind.
The UFC president — who had previously spoken against a possible cross-sport contest — now believes the Conor McGregor vs. Floyd Mayweather boxing fight is going to take place.
"I do think it's gonna happen," White said Wednesday night on "Conan." "I think it's going to be a tough deal, because obviously [there are] a lot of egos involved in this deal and a lot of people, so that always makes it tougher. On the flip side, there's so much money involved. I just don't see how it doesn't happen."
Since UFC 205 a potential fight between McGregor and Mayweather, the faces of their respective sports, has been repeatedly hitting the public sphere, with both men firing verbal barbs over the last few months. But, behind the scenes, negotiations have been taking place and it seems as if the two superstars are finding themselves increasingly closer to a deal.
And now, with the UFC bosses blessing, the often cited potential roadblock from the UFC appears to have been lifted. So, now with speculation starting to give way to anticipation, the question starts to become.. what's going to happen?
"It would be boxing. No kicking, no elbows, just straight up boxing, in a boxing ring with gloves and the whole deal. A lot of things make this fight intriguing but the reality is this — anybody who has ever seen Floyd Mayweather, he's [tiny]. Conor McGregor is huge," White said. "He's 27 years old. He's in the prime of his career. Floyd is 40. Floyd has always had a problem with southpaws. Conor is a southpaw. And Conor hits hard. When he hits people, they go. Floyd's definitely not knocking him out — that's for sure. I'm not saying that Conor would win this boxing match, but it sure makes it interesting."
Comments
comments