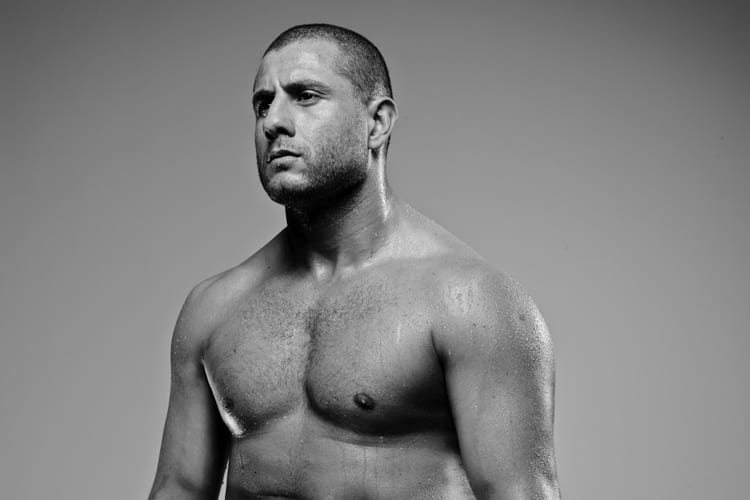 Plenty of people like a gamble, but not many are so sure in their prediction that they're willing to put down $10,000 on a result. Enter the UFC's newest light heavyweight prospect: Gokhan Saki.
Yesterday, the kickboxing great took to his Twitter to reveal he had placed $10,000 on Conor McGregor to defeat Floyd Mayweather in their boxing clash on August 26. And, while bookies are showing an influx of betting on the Irishman since the fight's announcement, not many gambles reach five figures — not that Saki considers it a gamble.
Speaking to TheMacLife.com, Saki revealed why he believes the UFC lightweight champion will shock the world in August, and defeat the man who many consider to be the best defensive boxer ever to have lived.
"Conor is a different kind of animal, he is unpredictable," Saki said. "If Conor starts aggressive and puts continue pressure on Floyd, Conor has a good chance knocking him out. Conor has a fighters heart and is always focused on his training. If you believe in yourself and you truly convinced yourself that you are different; you start becoming different. You start becoming that what you believe in. Conor believes this, so he will step in the ring with a different mindset than Floyd."
Since the fight was revealed to be taking place, there has naturally been much discussion on how McGregor's MMA striking will translate over to boxing. While some believe the boxing style to be clinical and precise, others point to the unorthodox nature of mixed martial arts punching as a better weapon.
For Saki, a man who himself is in the process of transitioning through combat sports, he believes the style of pugilism used won't determine the outcome. Instead, he considers McGregor's aggression and reflexes to be the key factors.
"What Conor and I have in common is that we both have good eyes," Saki said. "We see and predict situations faster than other fighters. Floyd is used to boxers who start slowly and go for the full 12 rounds. They are not used to someone who goes full speed for the kill in the first minute.
"I think they underestimate Conor and his game plan. [It's] like people asking me all the time if I am working on my ground game — like what the fuck you think bro, that I just signed with the UFC in the hope that I never will get on the ground? Of course not. There is always a plan, and mostly there is a Plan B and Plan C. We are here for the win. We don't like losing. It's not in our blood."
Speaking of working on his own changes, Saki signed with the UFC last month, and has yet to be given a debut date or opponent. Not that he minds. While some might be raring to go, Saki is willing to be patient enough to adapt his skills and prepare all areas of his mixed martial arts game.
But, as the man says himself, whenever the call comes — he'll be ready.
"I'm just focusing on myself now," he said. "Training hard and preparing myself to give the fans what they want; knock-outs. I don't care who I fight, sooner or later I'm knocking each one of them out, so the order doesn't matter to me — this is my house."
Comments
comments