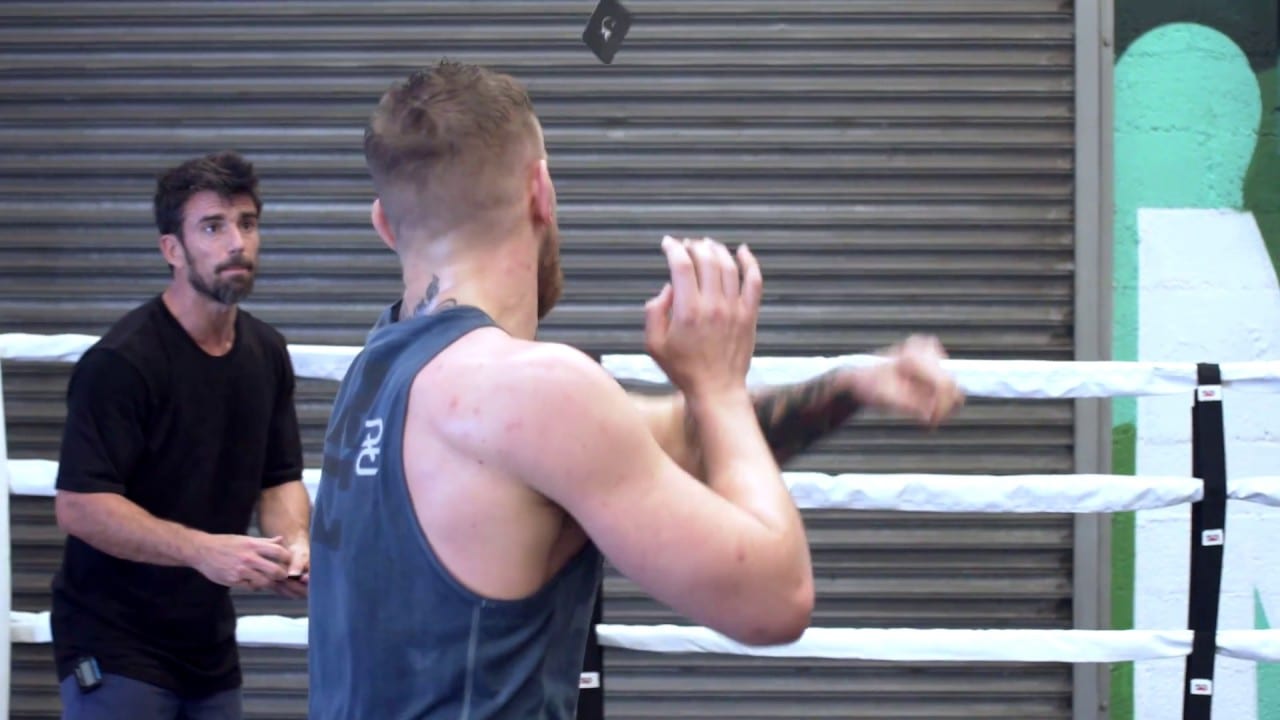 Conor McGregor's fondness and fascination with human movement is well documented.
That's why ahead of all of his major fights, the movement coach Ido Portal can be found helping the UFC champion work on his sharpness, his flexibility and all manners of human motion.
In his camp for the Floyd Mayweather boxing fight, which takes place August 26, McGregor has once again brought in Portal to help with some hand-to-eye drills. In the video below, McGregor partakes in Portal's 'chaotic card drill', punching playing cards out of the air while in motion.
"Using the chaotic trajectory of a flying card to keep [McGregor] sharp, adaptive and responsive to an unexpected situation, with focus on abandoning original prediction and installing a secondary one in a fraction of a second – an ability that often makes the difference between the BEST and just GOOD," Portal wrote on his Instagram.
"Ongoing work towards Conor McGregor vs Floyd Mayweather – August 26th," he continued. "Just adding my small 'squeeze of lime' onto all the hard grind that goes on daily as it is – sparring, mitts, heavy bag, cardio, etc."
Check it out below:
—
Comments
comments