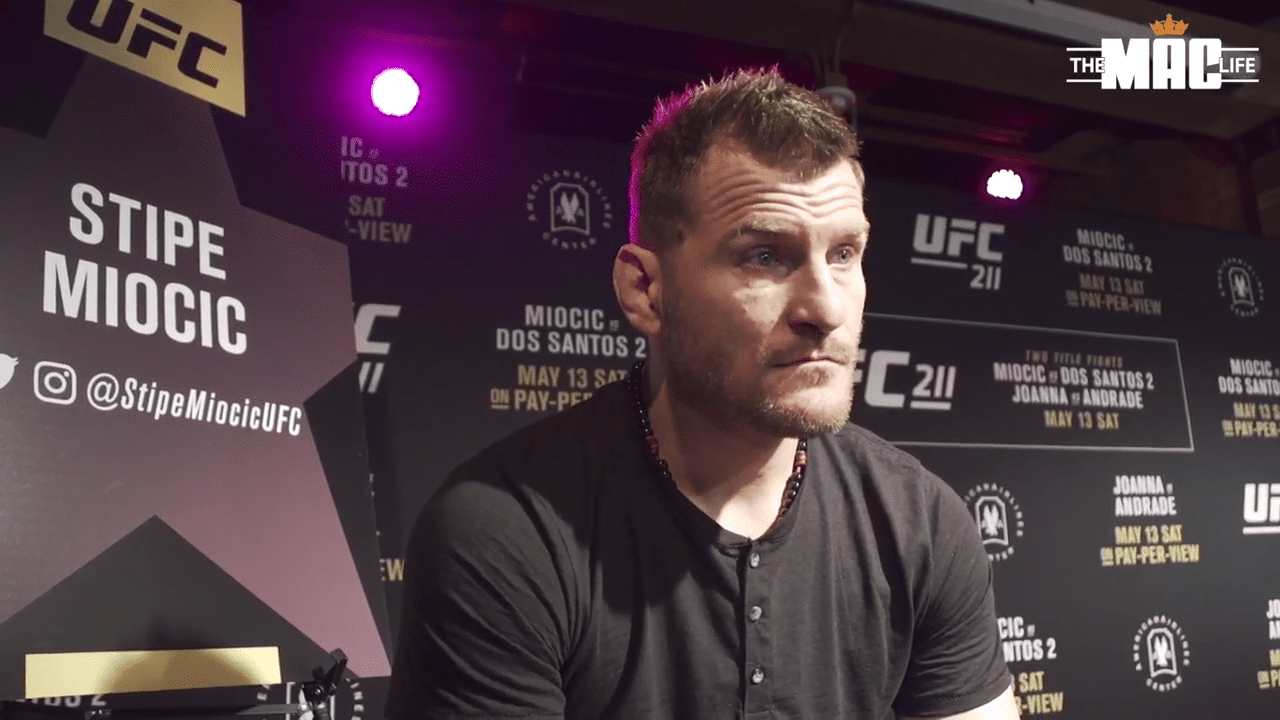 A considerable echo within the boxing and mixed martial arts communities has been apparent ever since it first began looking likely that Conor McGregor and Floyd Mayweather would traverse the usually linear landscapes of their respective sports. A host of fighters from both disciplines have attempted to call out opponents from the other — Cub Swanson and Paulie Maglianaggi, Roy Jones Jr. and Anderson Silva and Jimi Manuwa and David Haye among them — but perhaps the most high profile of these has been the noise made by UFC heavyweight champion Stipe Miocic in his attempts to generate about against the newly-crowned boxing heavyweight champion, Anthony Joshua.
With the likelihood of this particular bout ranging somewhere between 'not going to happen' and 'when hell freezes over', it is relatively safe to assume that a pairing of the two sports' heavyweight title holders will never happen though, to be fair, many analysts said the same thing when murmurs first emerged that McGregor and Mayweather might one day share a boxing ring.
Miocic issued the challenge via social media recently, saying:
Hey @anthonyfjoshua let's have a proper tussle and still have time for tea and crumpets before the main event! #MayweatherMcGregor

— Stipe Miocic (@stipemiocicufc) June 14, 2017
The retort he received from Joshua, which you can see below via MMAJunkie's Mike Bohn, was as flippant as you might have imagined.
Anthony Joshua just no-sold Stipe Miocic's proposal for a boxing match. pic.twitter.com/EsKOF4uc5V

— Mike Bohn (@MikeBohnMMA) June 15, 2017
However, Miocic certainly wasn't going to let that be the last word.
. @anthonyfjoshua "This guy" is the universally recognized as the baddest man on the planet. You aren't even the baddest man in the UK.

— Stipe Miocic (@stipemiocicufc) June 19, 2017
It has been confirmed that there will be no further boxing/MMA crossovers on the McGregor vs. Mayweather card on Aug. 26th — but as we see above, that isn't going to stop some of the world's most famous fighters from attempting to get a slice of what will likely be one of the biggest sports events in some time.
Comments
comments