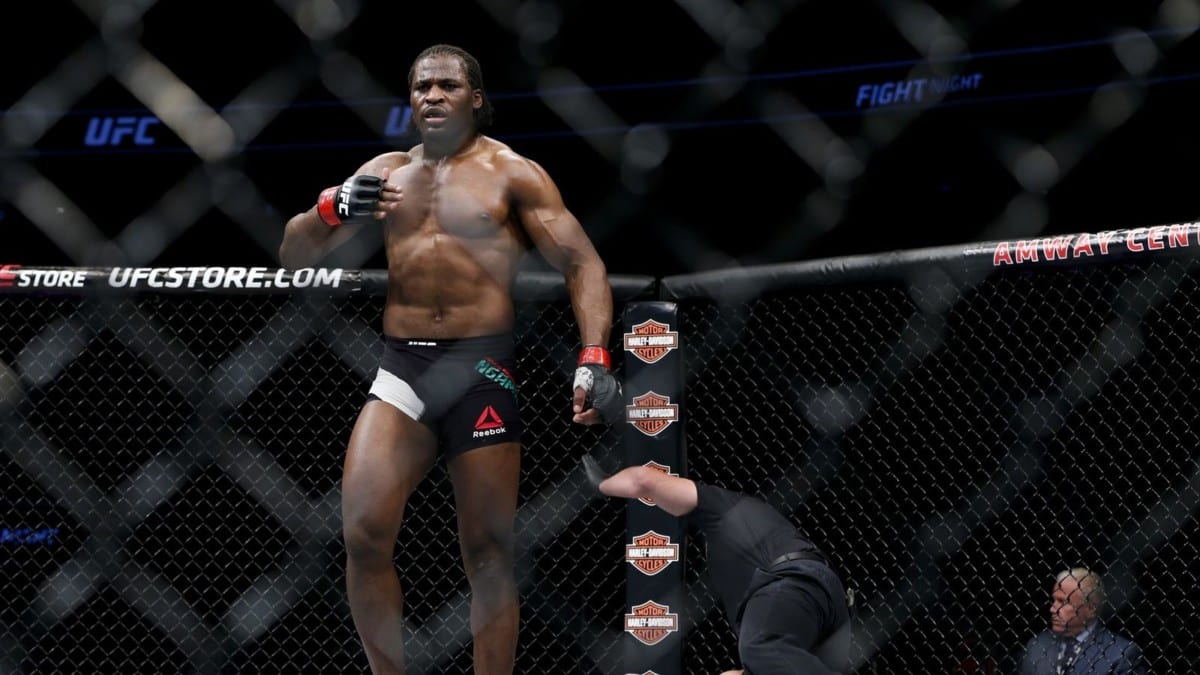 Three successive knockout wins in the span of a year have set heavyweight slugger Francis Ngannou up for another shot at UFC gold and Dana White says that the French-Cameroonian fighter is poised for a breakout year in 2020.
Following defeats to Derrick Lewis and Stipe Miocic (the latter of those two being for the UFC heavyweight title), Ngannou has put together three successive knockouts in the span of a little less than a year to place the 33-year-old at the top of the queue for another shot at the gold next year — and it may come as part of the UFC's first ever event in France following the recent legalisation of mixed martial arts in the European country.
Ngannou seems well-placed to fight for the UFC title in his next fight depending on the health of current champ Miocic who suffered eye damage when he reclaimed the title from Daniel Cormier in August and while a rubber match between the two does seem a possibility before Ngannou gets his opportunity, White says that 'The Predator' is set for a big, big year.
View this post on Instagram
"Exciting year for Francis, too, because there's not only big fights for him, and a potential title fight, but France, we finally got France done," White said to TMZ.  "We've been working hard for a long time to get that place open for MMA, and we'll do a fight there, and obviously Francis will probably headline.
"I don't know if you watched the fight from Singapore, but the kid [Ciryl] Gane, big bad ass heavyweight from France, they'll both fight on that card," he continued.
The very fact that Ngannou is being talked of in such tones is a credit to his recent performances. The heavyweight fighter seems uncharacteristically gun-shy in his defeats to Miocic and Lewis but roared back into form with first-round finishes of Curtis Blaydes, Cain Velasquez and Junior Dos Santos — all in a grand total  of less than three minutes combined.
One more finish, you feel, will be enough to guarantee a title bout with the champion whoever it may be. And this time don't expect a cautious approach from the UFC's heaviest hitter.
Comments
comments