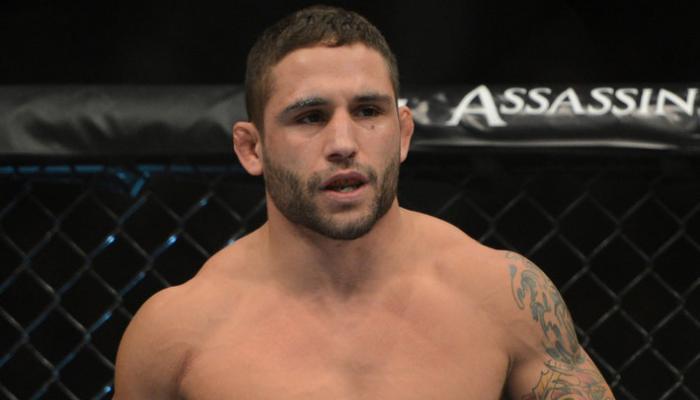 Chad Mendes, the three-time UFC featherweight title contender, has officially called time on his MMA career.
Mendes made public his decision late on Tuesday after taking time to reflect following a TKO defeat to Alexander Volkanovski in December, announcing via EPSN that he has "no regrets" stepping away from the sport in which he has competed as a professional since 2008.
"I wanted to step away for a little bit and let everything settle, just make sure my feelings didn't change. And they haven't," Mendes said. "It's just that time for me. I have no regrets. I had an amazing time."
He also confirmed the news with a lengthy statement on Instagram.
Mendes will be remembered as one of the featherweight division's most dangerous and durable fighters. After joining the UFC following their purchase of the WEC, the American wrestler wracked up two decision victories before the still undefeated fighter was thrust into a title fight with Jose Aldo — which he would lose via knockout with one second remaining in the first round.
The second match between Mendes and the Brazilian, which took place two-and-a-half years later, was a much tighter affair with Aldo getting the nod from the judges after five gruelling rounds. It was subsequently hailed as the year's best fight by numerous publications.
Mendes' last shot at a UFC title came against Conor McGregor at UFC 189 almost exactly four years ago. Filling in for the injured Aldo, Mendes used his wrestling to threaten early but McGregor soon seized ascendency in the contest, knocking him out with just seconds remaining in the second round.
Outside of the cage, Mendes has transitioned to a successful hunting & fishing expedition business. He leaves the cage with a stellar professional record of 18-5 and having faced some of the best 145-pound fighters in history like McGregor, Aldo, Cub Swanson and Frankie Edgar.
Comments
comments