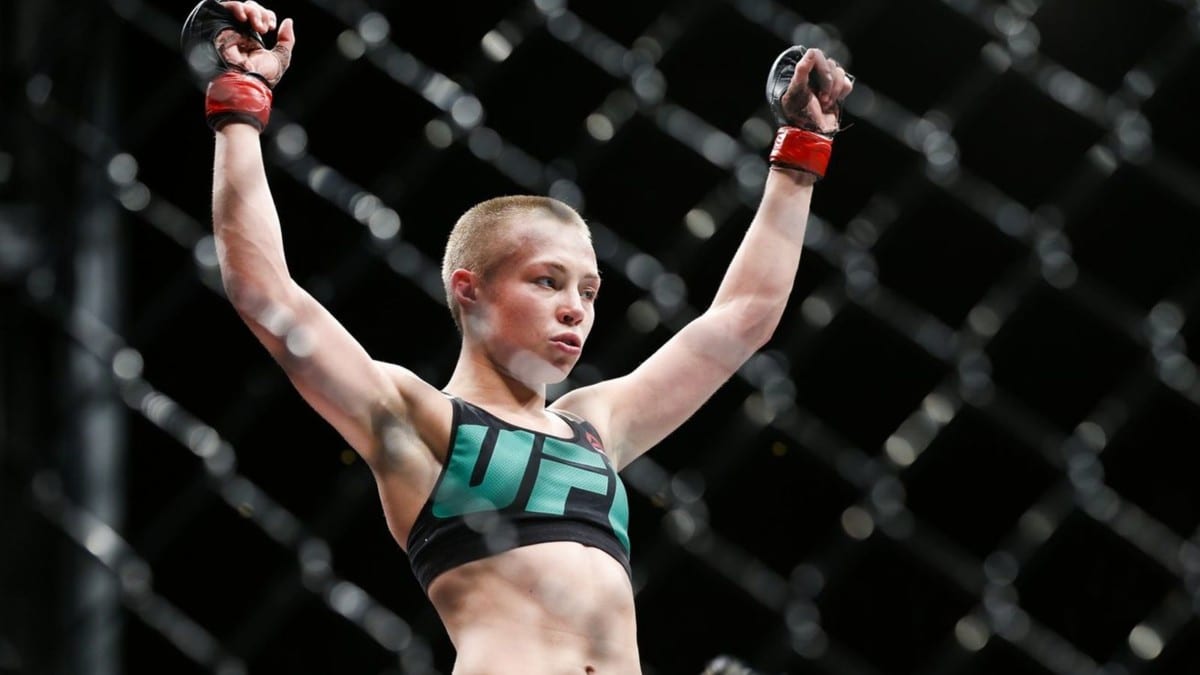 It hasn't been the most fruitful of years for 'Thug' Rose Namajunas.
The former UFC strawweight champion lost the championship belt in violent fashion last May, losing her consciousness as she was unceremoniously dumped on her head in the second round of her world title defence against Jessica Andrade. A rematch between the two fighters was arranged for earlier this year (and after Andrade lost the belt to Chinese wrecking machine Zhang Weili), but that was put on the back-burner due to the Covid-19 pandemic which brought most global sport to a temporary standstill.
Furthermore, Namajunas initially resisted being fast-tracked back to the Octagaon after suffering some personal tragedies amid the potentially deadly virus which has now killed more than 128,000 people in the United States.
As she said to ESPN, she lost two family members to the virus: "They were living in a hot spot where COVID-19 was," Namajunas said. "They came down with it. They got put on ventilators and shortly [after], in a few days, it just happened like that. Passed away.
"… As a fighter, we deal with [many things]. I had MRSA before. We deal with the worst [things], we face death in the face all the time … or just serious injuries and things like that. So, for the whole world to get shut down for a virus at first seemed like, 'What is this?' We didn't even know it was real. And then it hit home, and it was close to family. It scared me. It shook me up a little bit.
"Everybody deals with death differently," she continued. "For me, it just wasn't a great idea [to fight]. In a way, it has been a reset for me. It puts things into perspective. Before I was just trying to control everything around me and trying to make all these situations perfect and then everything just fell apart.
"Everything was looking good and then everything just fell apart. It just was a wake-up call for me. I can't control anything but myself, and that's what's the most important [thing]. Even though it was very tragic, I learned a lot from it. That's all we can do. Keep praying and know this life is temporary. Everything is temporary, not everyone is the same, but what helps me is believing in my higher power and knowing that I have a purpose and this my purpose right now. It's not going to be my purpose forever, but this is what I'm doing right now, and I got to make the most of it and enjoy it."
Namajunas says that she is ready to build herself back up after a difficult year which began, she says, with a realisation that she didn't enjoy being the champion.
"I love this sport," she said. "There's always things to gripe and complain about, but this is what I love to do, man. I'm a martial artist. I'm just pretty much hitting my prime right now, and it seems like everything, all of a sudden, is coming together.
"It seemed like everything was falling apart. Sometimes, things have to crumble down before you have to put them back together again. I don't know why, but ever since I turned 26, I think I just dealt with … becoming an adult was kind of difficult," she said. "Losing my title and all of that sad s—, all of that ungratefulness and bitterness, I just went through a lot of different stages, and I just kind grew to understand some things.
"Everything is temporary, so you just kind of have to live in the moment and enjoy yourself as much as possible."
That moment will moment will extend through 15 minutes against her old foe Andrade at UFC 251 on July 11.
Comments
comments