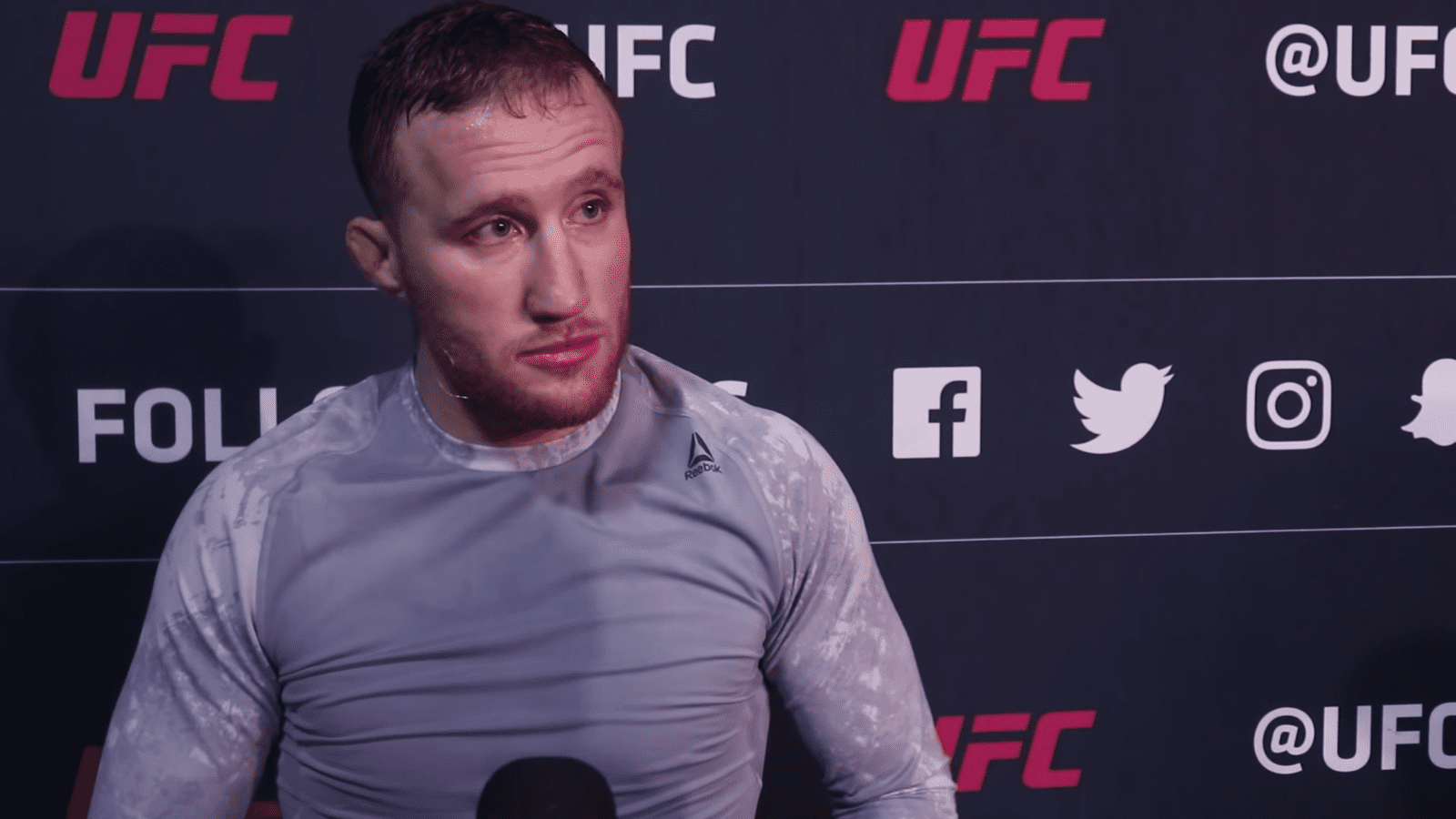 Usually, Justin Gaethje is the one used to be locked into a cage. This weekend, he says he wants to provide a distraction for the members of the public who also feel they are caged. 
The various Covid-19 restrictions mandate that this weekend's UFC 249 event in Florida takes place behind closed doors. A bumper audience is expected to watch the broadcast, however, of what will be one of the only major sporting events to have taken place on planet earth in the past two months — and Gaethje says he is aware of the responsibility.
"The Covid wasn't a factor at all," Gaethje said of UFC 249 at the UFC's first-ever 'virtual' media day.
"First and foremost, these employees at the UFC get to go to work, that's important to them and me, I get to go to work, I get to get paid. This is what we do it for. I also fight to inspire and this is a huge opportunity to do that. Win or lose, it doesn't matter, humans recognise effort, and I will give max effort and that's all you have to do to succeed, I believe.
"Everyone's locked at home, they need something and we are that something."
The UFC are understood to have gathered a stockpile of around 1,200 coronavirus tests to get through this event, and the ones to follow in the same venue next week. Gaethje's opponent, Tony Ferguson, posted a video of him receiving a swab test, though Gaethje joked that his own nose is in such bad shape that the doctor had to switch nostrils mid-test to gain an acceptable passage to his sinus.
"When they did the coronavirus test on me when they stuck it up my nose, they tried my right side and they couldn't even get that little, tiny thing up my right side, so they had to go to my left side," Gaethje said.
"My nose doesn't work, it was so painful getting it fixed (previously) that I've told myself I don't want to go through it again but I love food, I want to smell it before I eat it, I want to get it fixed. He's going to elbow me so it might as well be on the nose."
****
Justin Gaethje takes on Tony Ferguson in the UFC 249 headliner with the interim UFC lightweight championship up for grabs. You can check out the latest odds for that fight and all of the others via our official betting partner Parimatch.
Comments
comments