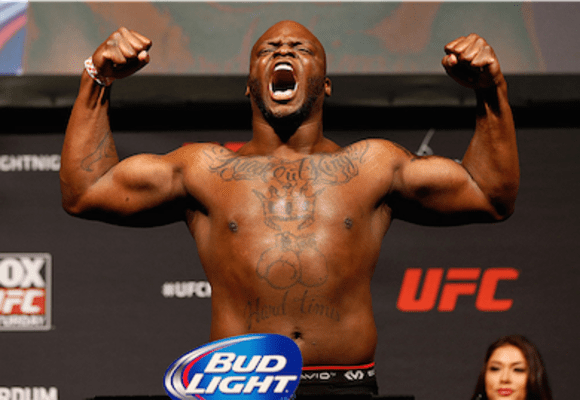 Whether it be the temperature inside his shorts or for the concussive power he displays inside the cage, Derrick Lewis has long been known as one of mixed martial arts' more colourful characters.
'The Black Beast' will make his return to the octagon for the first time since August this weekend where he will attempt to extend his three-fight win streak by taking another heavyweight scalp, this time that of Curtis Blaydes. After that, though?
Enough is enough.@Thebeast_ufc is sick of Conor McGregor calling him out 😅 #UFCVegas15 pic.twitter.com/NgIDiFwplW

— ESPN MMA (@espnmma) November 26, 2020
"I think there's one guy that's been talking trash for years that I wanna fight," Lewis told the media ahead of this weekend's UFC main event in Las Vega when asked who he would like to fight next. "Conor McGregor. He been calling me out — every interview he been calling me out so I need to fight him next."
Of course, given that there are numerous weight classes separating both fighters this is a contest that will never happen unless Lewis can contend with a record-breaking weight cut. Also, to the best of our knowledge, McGregor has never mentioned 'The Black Beast' in an interview — therein lying the joke.
But regardless and as McGregor has often said, it's good to have options in the fight game. Shoot your shot, Derrick.
Comments
comments