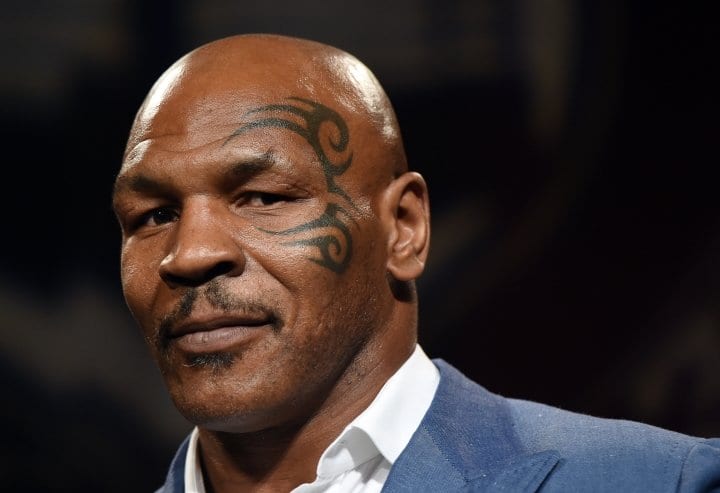 There has been some mixed messaging ahead of Saturday's fight between vintage ring icons Mike Tyson and Roy Jones Jr.
The two fifty-something fighters are set to meet in an eight-round contest in Los Angeles this Saturday night in what will be Tyson's first fight in 15 years, but confusions has reigned online this week as to the specific ruleset which will ultimately govern the event.
It was reported this week, largely based on comments from California State Athletic Commission's Andy Foster, that the fight will have a strict 'no knockouts' rule, as well as protocols which mean that the fight will be halted should either man sustain a cut in the fight. Furthermore, there are to be no official judges and no official victory declared after the fight.
However, in what seems to be a public PR battle, a representative of Triller, Ryan Kavanaugh, who will broadcast the fight in the United States, said that Foster's vision of the fight doesn't match his, saying that "a knockout is absolutely allowed."
"That commissioner, Andy, who stated that — I have not had a direct discussion with him, but we've been told by the people who do that that was him trying to make a name for himself in a magazine," Kavanaugh said to Variety.
"A knockout is allowed," he added. "We heard someone say there's no knockouts. A knockout is absolutely allowed…If someone's bleeding, the fight's not going to stop. [CSAC] approved the fight. They will have a ref there. The ref will be overseeing the fight under are all normal fight professional rules, with a few exceptions."
View this post on Instagram
These comments were echoed by Kings MMA chief Rafael Cordeiro, who has been training Tyson in preparation for Saturday's fight.
"Two legends in the ring, they both are going for the finish," Cordeiro said to MMA Fighting. "The fight has three judges and a referee, so it's a real fight and must have a winner. It's no longer an exhibition, someone has to win. We'll try to win from start to finish. … Mike is not going there for an exhibition, he's going there to fight.
"No one spars a full month for an exhibition. It will be a real fight. We respect Roy because Roy is coming for a real fight, and that's what makes this match so different. They are both coming for a real fight."
Comments
comments