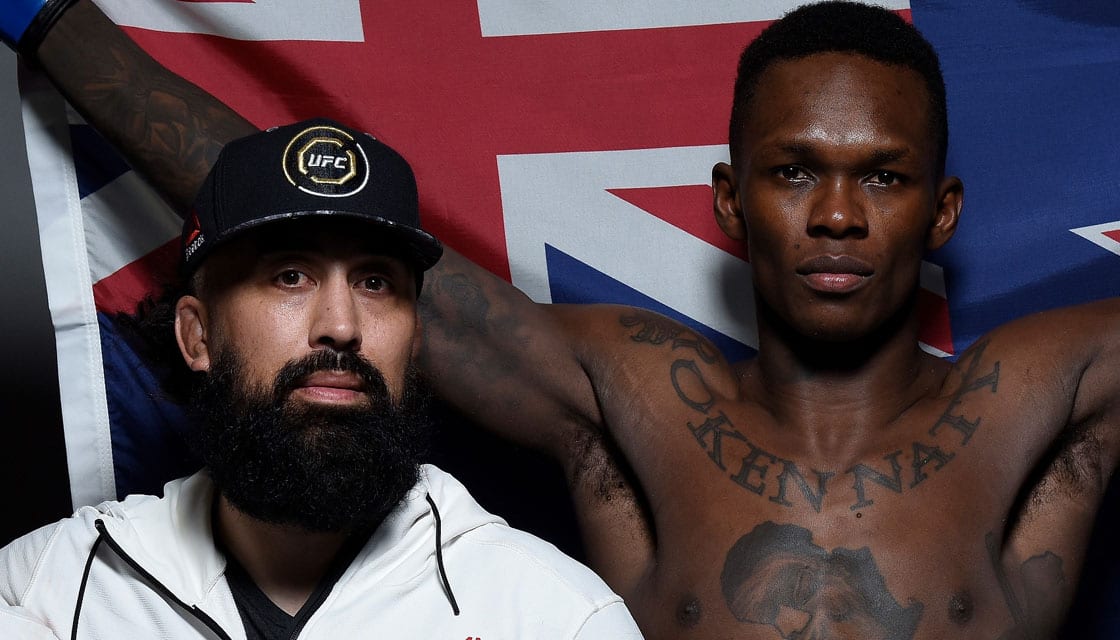 Israel Adesanya's coach Eugene Bareman says we will eventually see Adesanya meet rival Jon Jones in the Octagon.
Jones and Adesanya have been going back and forth via social media for consecutive days now, with things becoming increasingly personal between the two. While Bareman isn't sure where the animosity originally stems from, he is quick to note it's genuine.
"I don't know Jon Jones from a bar of soap, to be honest," Bareman said, speaking on Submission Radio. "There could be a side of him that just is insanely jealous that this new guy has come into the scene and is stealing a little bit of what he perceives as his thunder. That could be the fact that he's just a really great businessman and he knows how to build fights and he knows how to make money and he's aiming at long money, so it's not necessarily a fight that's in front of him now, he's building a nest egg for him in a couple of years. It could be just that he's a dick and that's just his personality and that's just the way it is. Honestly, it's all speculation, it's all speculation."
For now, Adesanya has made it clear he sees his journey remaining at 185-pounds so he can safely say he's cleared out the division. For Jones, the former light heavyweight champion is making a move to heavyweight — both decisions that put the timeline of the superfight in question.
But make no mistake, Bareman says, it doesn't matter when it happens, we're definitely going to see it.
"He has got his heart set on doing that fight," Bareman said. "It doesn't matter where Jon Jones goes. If he goes to heavyweight, goes to light heavyweight, goes up and loses two fights, three fights, wins the next three fights, Israel has his heart set on that fight. So yeah, that fight's gonna happen, I'm just not sure when."
Comments
comments