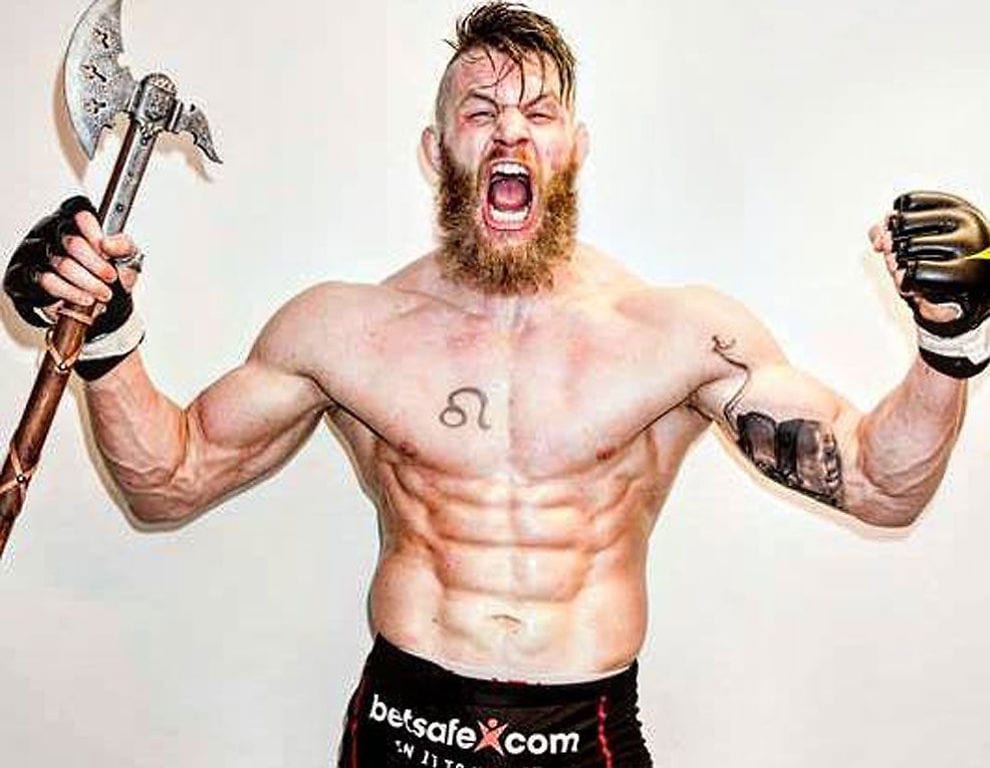 Norwegian welterweight Emil 'Valhalla' Meek is in limbo at the moment, awaiting visa clearance to travel to the United States to compete in what would be the biggest fight of his career against Kamaru Usman at UFC 219 at the end of December.
Meek catapulted to fame with a 45-second demolition of former UFC fighter Rousimar Palhares to claim the welterweight title in Italian promotion Venator FC, before inking a deal with the Ultimate Fighting Championship. His debut fight under the UFC banner was an impressive decision victory againt veteran Jordan Mein.
Heralded as one of the top prospects at 170-pounds, it was announced by the UFC that Meek's next bout would be against fellow top prospect Kamaru Usman — though issues with attaining a visa to compete on the UFC 219 card in Las Vegas on December 30th has proved troublesome and with a little over a month remaining until the scheduled bout, we are still no closer to official confirmation as to whether or not the bout will take place.
In an interview with Ariel Helwani on The MMA Hour, Meek explained that his participation is dependent on his visa application being processed expediently.
"If I get the visa I ordered, then definitely, yes, for sure [I will compete]. That's basically what I can tell you," Meek said.
"The thing is, they told me it's either a 10-day thing or it takes six months, or anything in between it. That's all. The UFC office just told me to have patience. … The question is not about if I'm getting it or not; it's just when I get it, if I can get it in time.
"I got a letter from the Nevada senate and they told me that they understand that time is of the essence and they will recommend to prioritize this application and all of that, but it typically would take six months.
"The funny thing is, the second I got out of the embassy in Norway in Oslo, and they told me that this is a typical case where it could take up to six months to get the visa, I looked up Usman on Instagram and told him," Meek continued. "He goes out and tells everybody that he wants to fight everyone, anywhere, any time, right? And I texted him, 'Hey, looks like I got visa issues here. If you want to fight me, then we can move the fight to a different country. We can fight in Canada on Dec. 16.'
"What he told me is, like, 'Hey, sorry to hear about that. All of my people, all of my guys, they already bought tickets for Vegas.' And this is two months away, almost two months in advance. I'm asking you, how many guys do you really think bought tickets in Vegas two months in advance, and that's the reason that he doesn't want to fight me? I think he's just looking for a way out. Like, a thousand people? Five-hundred? I'd guess three. Three people out there bought tickets."
It appears that neither Meek or Usman are any closer to a resolution to this issue, but with the bout fast approaching it would appear that the time is ticking ever closer to a decision having to be made.
Comments
comments