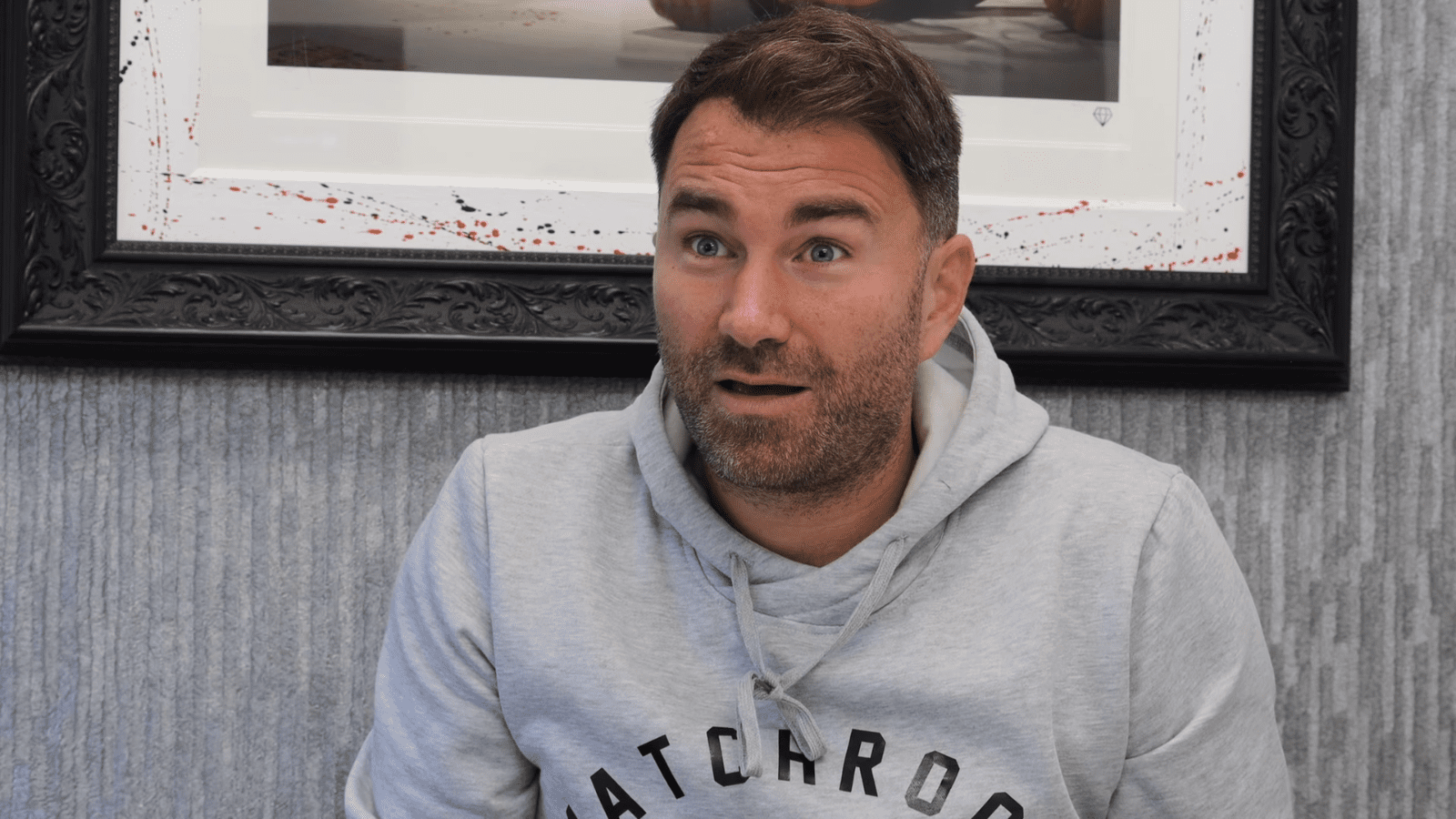 Eddie Hearn isn't convinced we'll see a crossover fight between Tyson Fury and Francis Ngannou — but he's not against the conversation.
Hearn was asked about a social media post made by Fury last week that asked fans if they'd be interested in seeing him meet Ngannou in a boxing ring in the future. The question instantly sparked a back and forth between Fury and Ngannou, with both men suggesting various rulesets and glove sizes should they agree to terms.
Who would like to see me fight this beast boxing rules @ufc gloves?@danawhite @francis_ngannou pic.twitter.com/xONNoT8NzR

— TYSON FURY (@Tyson_Fury) January 6, 2022
In Hearn's mind, the entire thing was nothing more than a publicity stunt, but one that gets people engaged and talking about both boxing and mixed martial arts. Therefore, he says, no harm, no foul.
"I think it's nonsense but it's all good," Hearn said. "Anything that gets people talking is good. It is quite exciting to think of the prospect of Tyson Fury fighting Francis Ngannou in a ring or in a cage, wherever. But I don't see it happening any time soon. Anything like that drives fan engagement, which is good, it's good for Tyson and Francis Ngannou, boxing and the UFC.
"Anything that gets people talking is good news."
Hearn is currently representing boxing heavyweight Dillian Whyte, who has long sought a match-up with Fury to settle a personal issue. Negotiations are ongoing, but it's believed Fury is aiming for an in-ring return in late March.
Comments
comments