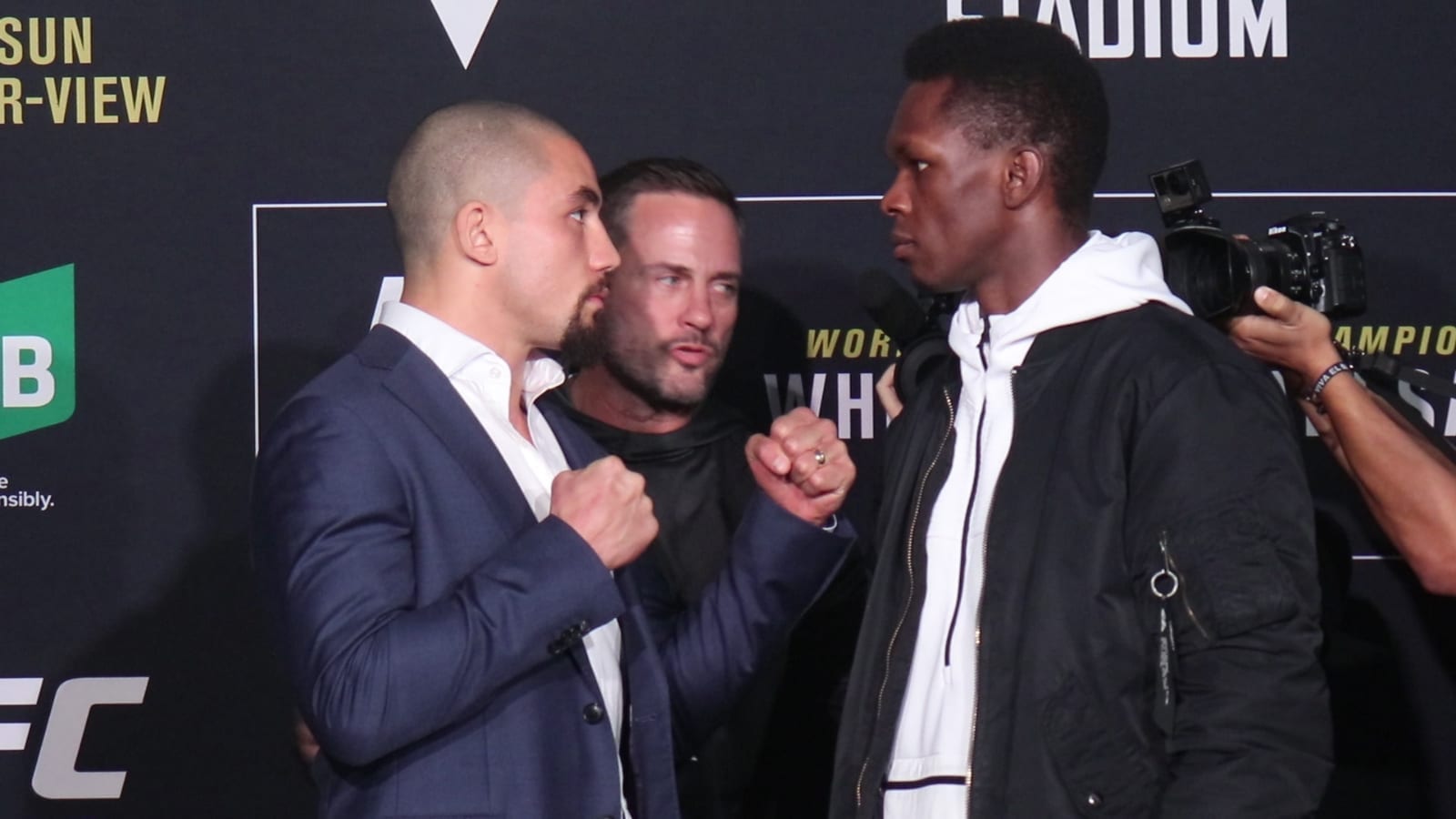 Robert Whittaker fought Israel Adesanya pissed off.
It might have taken the former champion a while to come to terms with that, but as the two men get ready for their rematch in February, Whittaker is prepared to admit that Adesanya's pre-fight words got in his head and made him fight out of his usual style.
"Other opponents have tried (to get in my head like Adesanya did)," Whittaker said, speaking to MMAJunkie. "I think it was a whole host of different things that got into my own head, and there was a lot of things on my end – it's the way I handled them and the way I took them that made it worse.
"I think (Adesanya) even mentioned it – that my ego was something that affected me. As much as I don't want to acknowledge my opponent for insight, my ego probably was a big thing, was a big part of why my headspace wasn't where it should've been for that fight – why I was letting the debate between Australia and New Zealand get to me, why I was letting all these little things get to me. It showed. The results of that showed in the way I was behaving, in the way I put the fight together and the way I was fighting in the moment. I've acknowledged all of that and you can see obviously I've come to terms with all of that and I'm a different fighter now than I was then."
Whittaker
Comments
comments