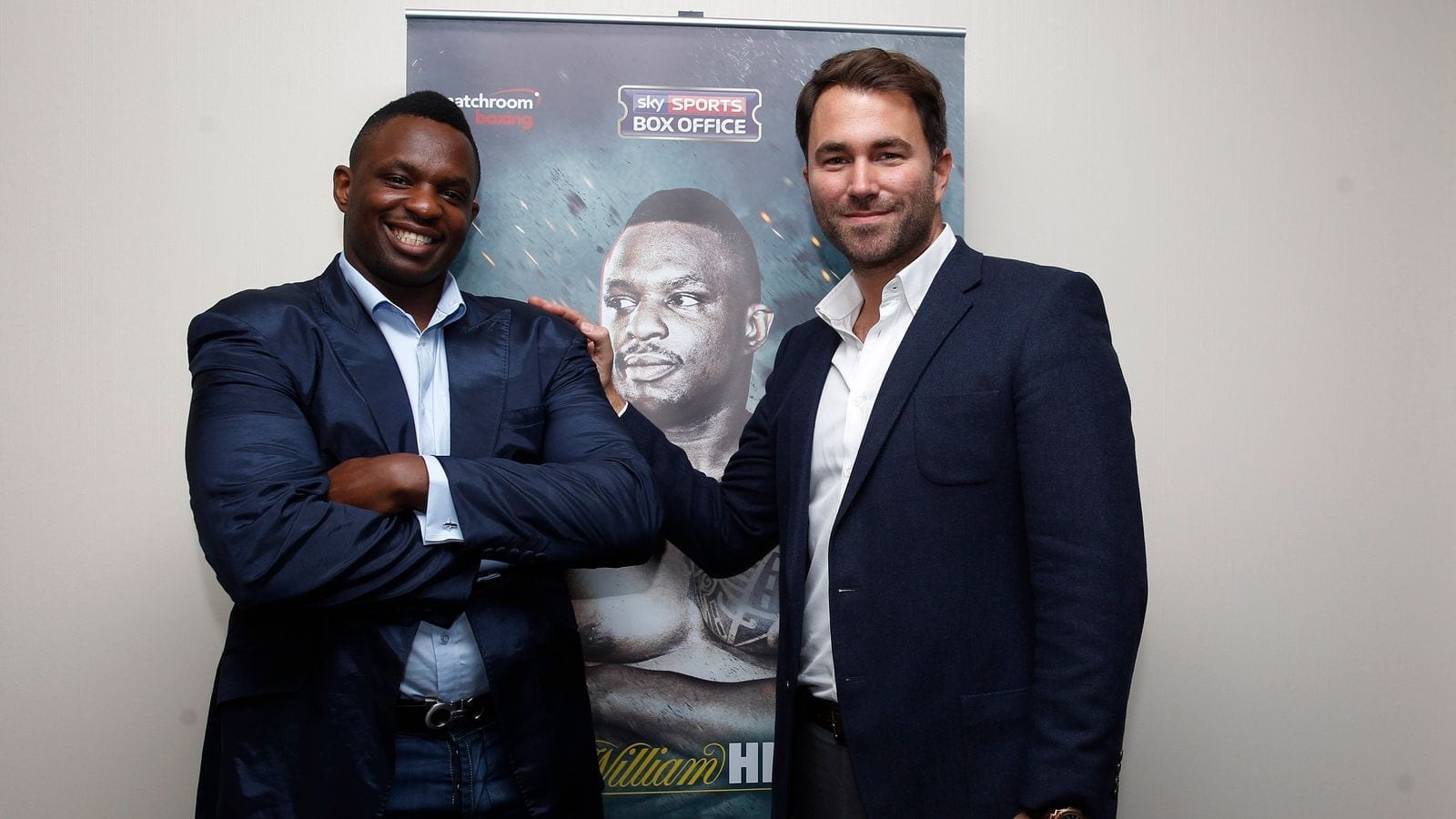 Eddie Hearn has heard the name Francis Ngannou thrown at him a number of times over the past couple of years.
In fact, the promoter has heard it enough to know there is value between the new UFC heavyweight champion and one of the big names in boxing — for instance pugilist heavyweight champion Anthony Joshua.
While Joshua is set to meet fellow Brit Tyson Fury on two occasions over the next twelve months, Hearn says he believes that once Joshua has completed all his goals in boxing, he would at least entertain crossover fights with those from the UFC.
"AJ wants to be the best, but he also wants to do different things once he meets his goals," Hearn said, speaking on The AK and Barak Show. "So a fight with Francis Ngannou isn't impossible. Just like Katie Taylor vs. Cyborg or Nunes potentially."
But while fans might have their ears perk up at an Ngannou vs. Joshua match-up, the bout Hearn would rather see is Ngannou versus Dillian Whyte, whom Hearn brought together on a podcast/virtual press conference last year.
"We almost had a presser with Dillian Whyte and him, but the UFC shut that down after we taped it. We do have the footage, though," Hearn said. "I would love to see a double matchup with NGannou and Dillian Whyte. One in the cage and one out of it. Ditto for Taylor and Nunes."
Comments
comments