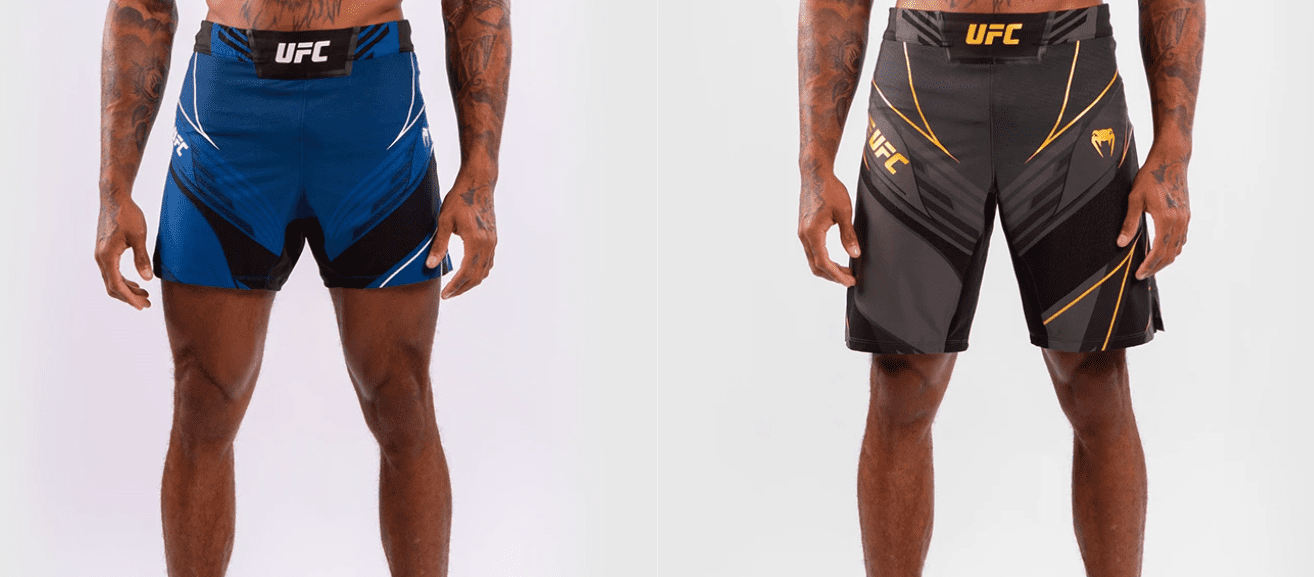 A new era of UFC apparel is officially underway.
The organisation's partnership with Reebok has officially expired and a new deal for athletic gear with Venum is now underway, with its debut set to come this weekend at the fight card in Las Vegas to be headlined by a middleweight clash between Marvin Vettori and Kevin Holland.
With the new pay structure for fighters being revealed in recent days we can now take a look at exactly how the new gear will look in the cage, with it now available for purchase in the official UFC online store.
Venum Fight Gear is out on the UFC Store! pic.twitter.com/VvDqmVhvqg

— 𝙒𝙤𝙣𝙙𝙚𝙧𝙗𝙧𝙚𝙖𝙙🏝️ (@WonderbreadMMA) April 6, 2021
The new kits aren't a massive change from the Reebok kits we have been watching in the Octagon since 2014, though they do feature some of the elements from their previous sporting wear designs — including the familiar Venum logo being displayed on the left hip of the fight shorts.
The UFC's apparel deal with Reebok was occasionally criticised over the years for a perceived unfair pay level being offered to fighters, particularly in contrast to prior situation in which fighters were given permission to source their own sponsors which would often outstrip the cash amount offered by the deal.
But regardless of any potential misgivings, get used to the above designs as you'll be seeing them in every UFC event going forward for quite some time.
Comments
comments