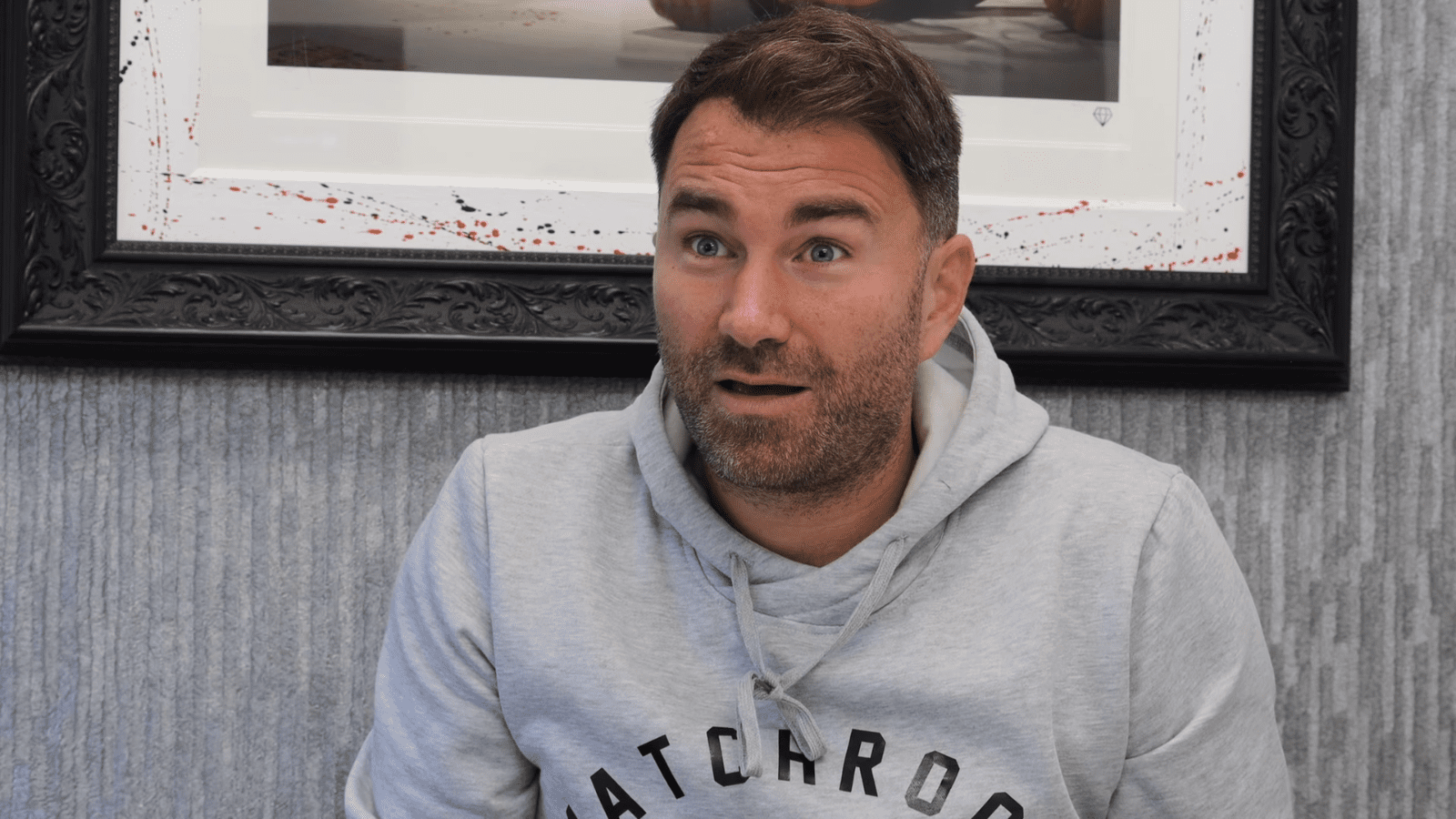 It's safe to say that Eddie Hearn wasn't a bit fan of what he saw in the ring in Florida last weekend when 58-year-old Evander Holyfield was finished inside the first round by former UFC fighter Vitor Belfort.
In what was the former heavyweight and cruiserweight champion's first bout in over a decade, Holyfield stumbled through the brief bout before the referee mercifully called off the fight before the bell rang inside the first two-minute round. The fight, which was promoted by Triller, received a slew of criticism from figures within both MMA and boxing — and you can now add Eddie Hearn to that ever-growing list.
"YouTube boxing is one thing, I don't mind what Jake Paul's doing," Hearn told the DAZN Boxing Show. "I respect what Jake Paul is doing because one, he's putting the work in, two, he's not fighting boxing-based fighters and three he's promoting the shows, it's different.
"Holyfield is not a young YouTuber in a training camp, going out and fighting an MMA guy. This is a guy that is not medically fit to have a fight. For the commission, who we worked with in Florida before, to allow that to happen? I'll tell you right now, there is absolutely no way the British Boxing Board of Control would even consider allowing that fight to happen.
"They could have done six rounds. What we saw, it actually disgusted me."
Hearn's disgust may well be set to continue. Triller boss Ryan Kavanaugh told Ariel Helwani on the MMA Hour this week that Holyfield had inked a multi-fight deal with the organisation and intends to fight again — but it remains to be seen just how this would be received by fans of both boxing and MMA, let alone figures within the United States' various athletic commissions.
Comments
comments