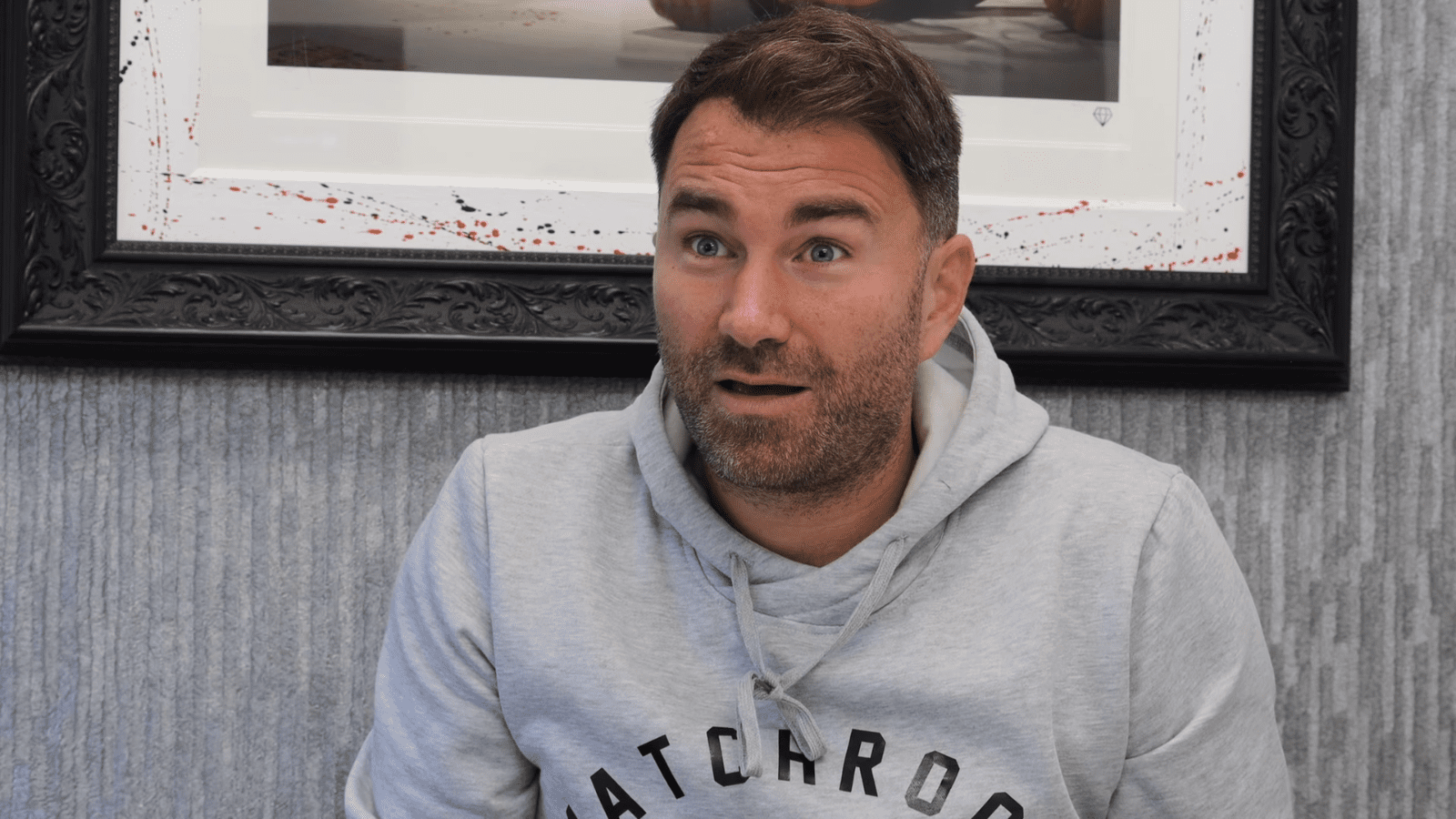 Eddie Hearn has been a noted critic of Jake Paul's skills in the boxing ring, but that's not to say he doesn't have enough about him to defeat former UFC champion Anderson Silva.
Hearn and Paul worked together as co-promoters for the recent blockbuster boxing match between Katie Taylor and Amanda Serrano, and it was at a press event during that time that Hearn told Paul to his face that he didn't expect him to be particularly successful in his prizefighting career.
The Matchroom Boxing chief, though, doesn't see the October 29 clash with Silva as being particularly informative as to what Paul may or may not be capable of in the ring against the likes of Tommy Fury or Hasim Rahman Jr — two fighters that Hearn suggests would have been a far sterner test of his credentials.
"I don't know enough about Anderson Silva. Anderson is [47], but he can box a bit by the sound of things," Hearn said to Ariel Helwani on an edition of The MMA Hour, via MMA Fighting.
"I just think that Jake's been a bit unlucky, because he was trying to fight Tommy Fury, he was trying to fight Hasim Rahman Jr, and that would have actually given him the ability to say, 'Actually, you have to respect me now as a boxer.
"To defeat Anderson Silva, while boxing is still a very impressive part of his repertoire, he's still not a boxer, and he's 47 years of age. But he's a tough guy, he has a huge profile, he can box, and I think he'll be competitive. I don't think he beats Jake, because I think Jake is young, and I think he can punch a bit, and I'm intrigued to watch, and I like what Jake's doing. It's kind of him against the world.
"No one's trying to do him any favours in boxing," Hearn added. "It's not 'YouTube boxing' any more, as far as I'm concerned.
"Good luck to Jake. I would like to see him come through after this to actually fight some boxers, because I think he can beat some boxers, and his credibility would definitely rise in the sport."
Comments
comments