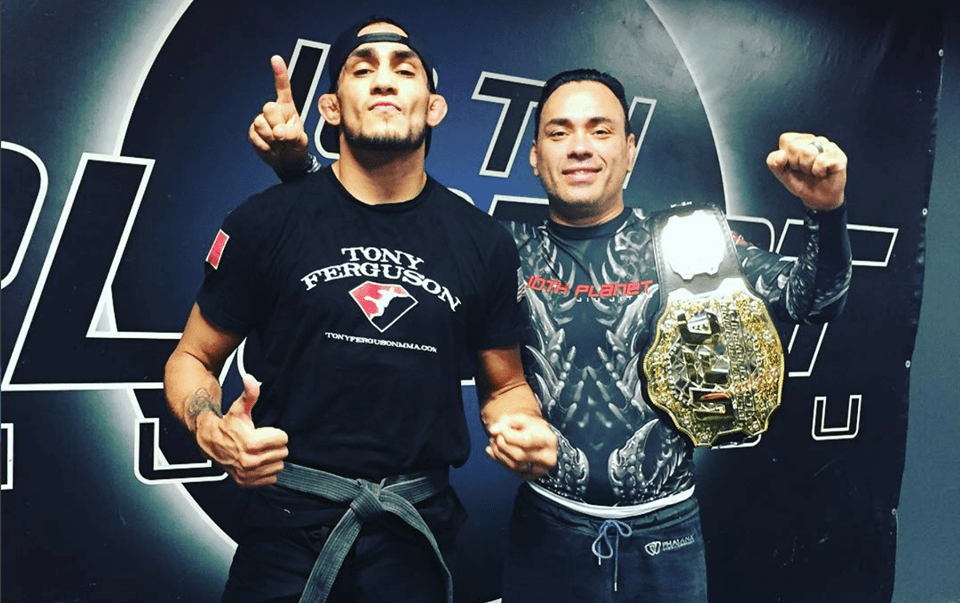 In April, Tony Ferguson will attempt to become the first man in 26 bouts to defeat Khabib Nurmagomedov. Unlike the majority of the Russian's former opponents, Ferguson has had an extended amount of time to prepare himself to combat Khabib's oppressive ground game having already participated in three ill-fated fight camps with the Dagestani grappler in the forefront of his attention.
Ferguson, who trains under the tutelage of Eddie Bravo at 10th Planet Jiu Jitsu, will go into the April 7th bout as being one of the few opponents that Nurmagomedov has faced who believes he has a genuine advantage on the ground — and not only that, Bravo says that they are going to invite the opportunity to take the fight to the mat, a position usually regarded as quicksand to practically everyone else who has shared a cage with Khabib.
"Nobody is doing what he's doing with his ground and pound, with his takedowns, with his ground control, and his smashing. He's the best, probably of all time, really. It's a tall order, but most people are running from Khabib when they're on the ground," Bravo said to WFAN's Outside The Cage podcast (via Bloody Elbow).
"They're spending most of their time trying to get back up, trying to drag themselves up on the fence, and he just rides them and drags them down. That's a good strategy in certain situations. But we're going to turn around and attack him.
"We're going to thank him for taking Tony down, and we're going to throw some fire at him. It's going to be different. No one has done that."
Ferguson, the UFC's interim lightweight champion, is currently riding a 10-fight win streak in the UFC's 155-pound fold and last defeated Kevin Lee by triangle choke, another fighter to be considered as one of the division's best top game grapplers. Bravo says his fighter intends to repeat this process in April.
"I'm sure [Khabib's] defense is going to be tight. I'm sure he's going to be studying rubber guard and all that, but we're going to come there with fire," he said. "We're going to come right at him."
Another element of this fight to consider is that if Ferguson genuinely holds no fear in being taken to the canvas, that could allow him to open up more with his strikes and exploit any potential weaknesses in that area.
Whatever happens, the meeting of Ferguson and Nurmagomedov is going to be one of the more fascinating match-ups to watch this year.
Comments
comments