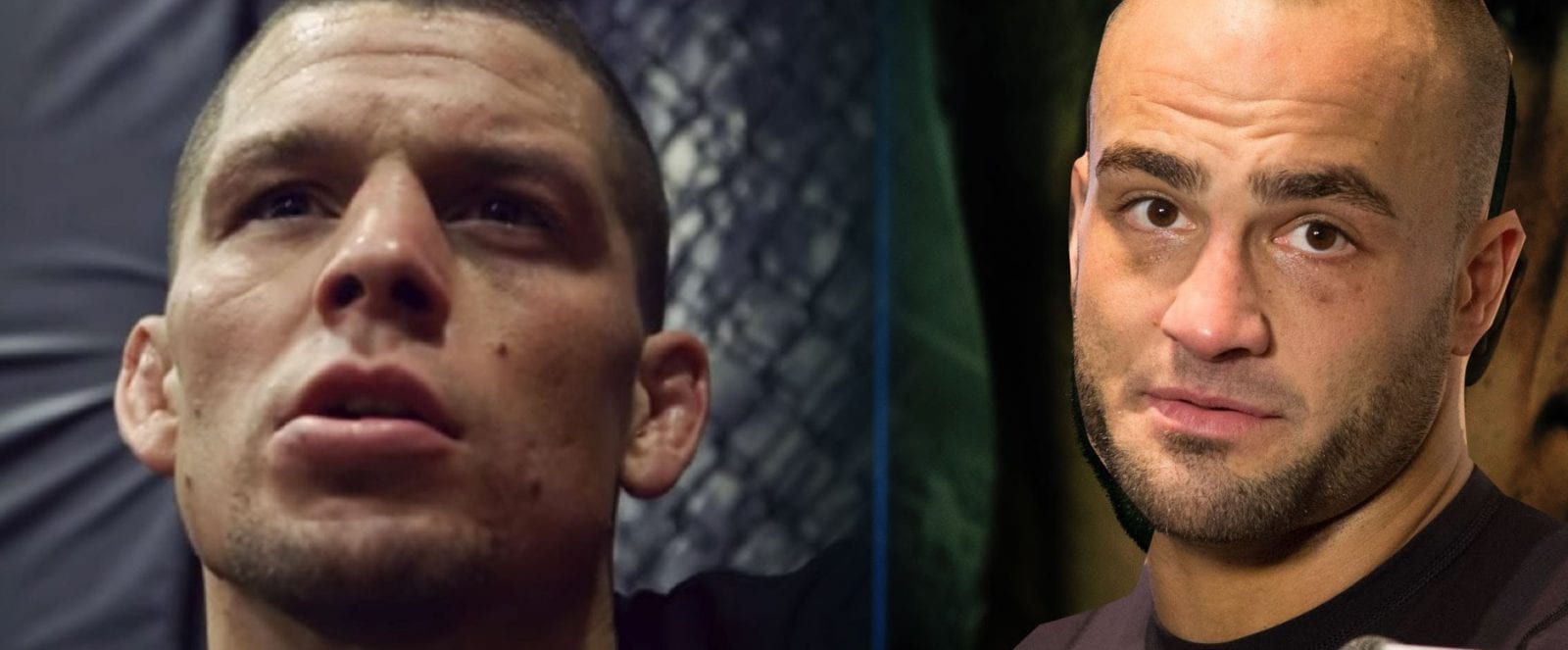 Little has been heard from Eddie Alvarez since his defeat at the hands of Conor McGregor last November in New York.
Following his second round knockout at the hands of the Irishman, Alvarez posted a statement on Instragram in which the Philadelphian congratulated McGregor and his team for their "amazing achievement." Since then, however, Alvarez has taken a step back from the limelight but, as he explained to Ariel Helwani on The MMA Hour on Monday, he is once again keen to step back into competition as soon as possible — so long as it's the right opponent.
Alvarez says that a fight with Nate Diaz interests him but that he received word that the Stockton native wasn't interested in the fight upon contact with the UFC.
"I'm shocked", Alvarez said of Diaz's reluctance to fight him. "He got a taste of that money and now he changed."
"I really thought that Nate Diaz would have fought me," Alvarez continued. "He said a lot of stuff in Mexico. He looks at me funny in lobbies and shit like that. I thought if worst comes to worst, Nate would definitely fight me. I was actually shocked when they gave him a bout agreement and he said no to that. I thought he would fight me for sure.
"I understand his thought process. I have an idea of what he's getting paid. It wouldn't make sense for him to take a normal pay check for him to fight me. It would make sense for him to wait 10 years and possibly get the Conor fight, rather than fight me and be impatient. It would make more sense for him to be patient. So I understand the business aspect of it. It's intelligent of him to do, but eventually you're gonna have to get back in the cage. Time is ticking. We'll see."
Alvarez suggested that if a deal with Diaz cannot be struck, he will be forced to look elsewhere. The UFC, he said, have offered him bouts with Michael Chiesa and Dustin Poirier but says, in the case of Chiesa, that he doesn't want to take a step down to the rankings. Poirier, he said, is a more attractive option but he will continue to pursue bouts with Diaz and the now-unbooked Tony Ferguson.
Comments
comments