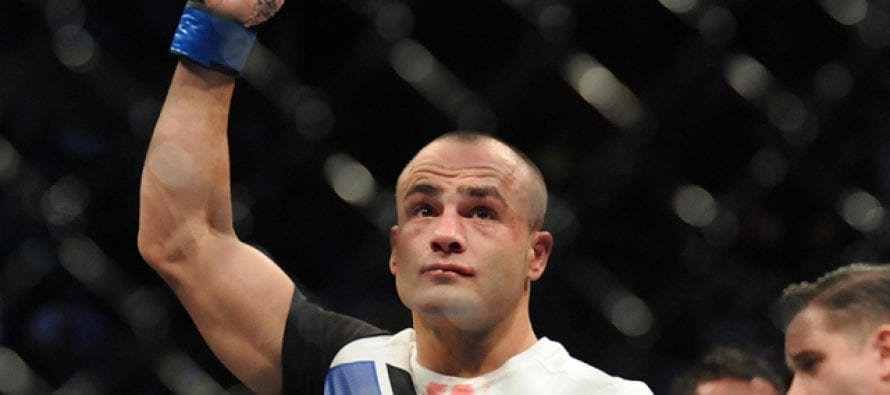 This Saturday night, former UFC lightweight champion Eddie Alvarez steps into the UFC Octagon to face off against Justin Gaethje in what has the potential to be a fight of the year candidate.
Both men have a reputation of being true warriors inside the cage, and have numerous wars in their back catalogue to which they can point as evidence. And as the fight approaches, it seems as if the duo are on the same page when it comes to what sort of fight they'll be in. Speaking on The MMA Hour today, Alvarez promised that, no matter what happens, the fans that they won't want to miss what happens.
"I'm not expecting a different guy," Alvarez said, speaking on Justin Gaethje's usual aggressive style. "If it ain't broke don't fix it. His team knows that and his style has gotten him so far. I'm gonna be honest, I don't fucking know, I don't have a crystal ball. I don't know what's going to happen.
"I don't know and I'm not going to lie to the fans. I will say this, it's going to be fucking nuts because I spent a great deal of this training camp working not giving a fuck myself and I'm getting better and better the less I care. I don't have a crystal ball but I can tell fans right now, they better have their popcorn and their soda ready for this fight because it's going to be something special to watch."
And, not content with just putting on a great contest for the viewers, Alvarez has decided to put a brand new title on the line for Saturday night.
"I only deal with things I can control and right now there's a whole other title on the line and that's the UFC's most violent man," Alvarez said. "And that title is on the line on Dec. 2. That title's going to be crowned to me or Justin, and that title's the most important in the division right now."
—
Comments
comments