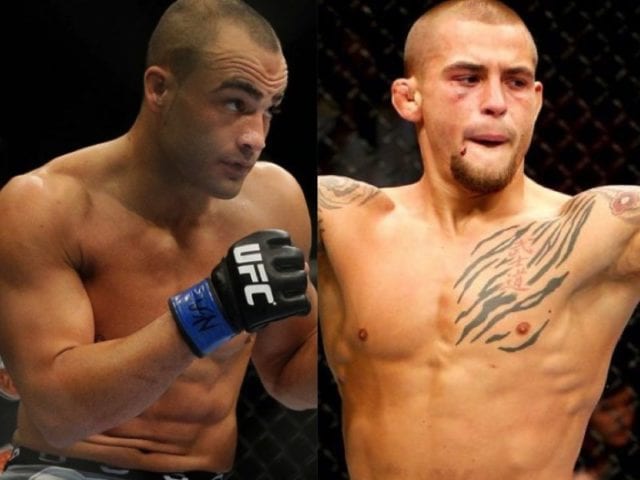 Sometimes negotiations for fights can be complex beasts, and sometimes they can be simple affairs verging on the edge of being a formality.
Luckily for UFC matchmaker Sean Shelby, it seems that Dustin Poirier and Eddie Alvarez want to do his job for him.
The two met at UFC 211 in Dallas last Saturday in a contest that was just starting to heat up before Being called to a halt after Alvarez hit Poirier with an illegal knee.
The bout was ruled a no contest, and a rematch appeared to make most sense, particularly given the exciting nature of the fight prior to the end.
And, wouldn't you know it, it seems both men involved agree, with Poirier taking to twitter to send a challenge to Alvarez — who was quick to accept.
When you wanna do it @Ealvarezfight ?????

I owe you some stitches

— The Diamond (@DustinPoirier) May 16, 2017
@DustinPoirier Next fight is You 💯 … don't get too excited Your not the first guy to hurt me badly before I finished him ..knee or no knee U wanted out

— Eddie Alvarez (@Ealvarezfight) May 16, 2017
Lol your silly. I'm gonna stop you next time. https://t.co/rI7Ij8fCuc

— The Diamond (@DustinPoirier) May 16, 2017
—
Comments
comments