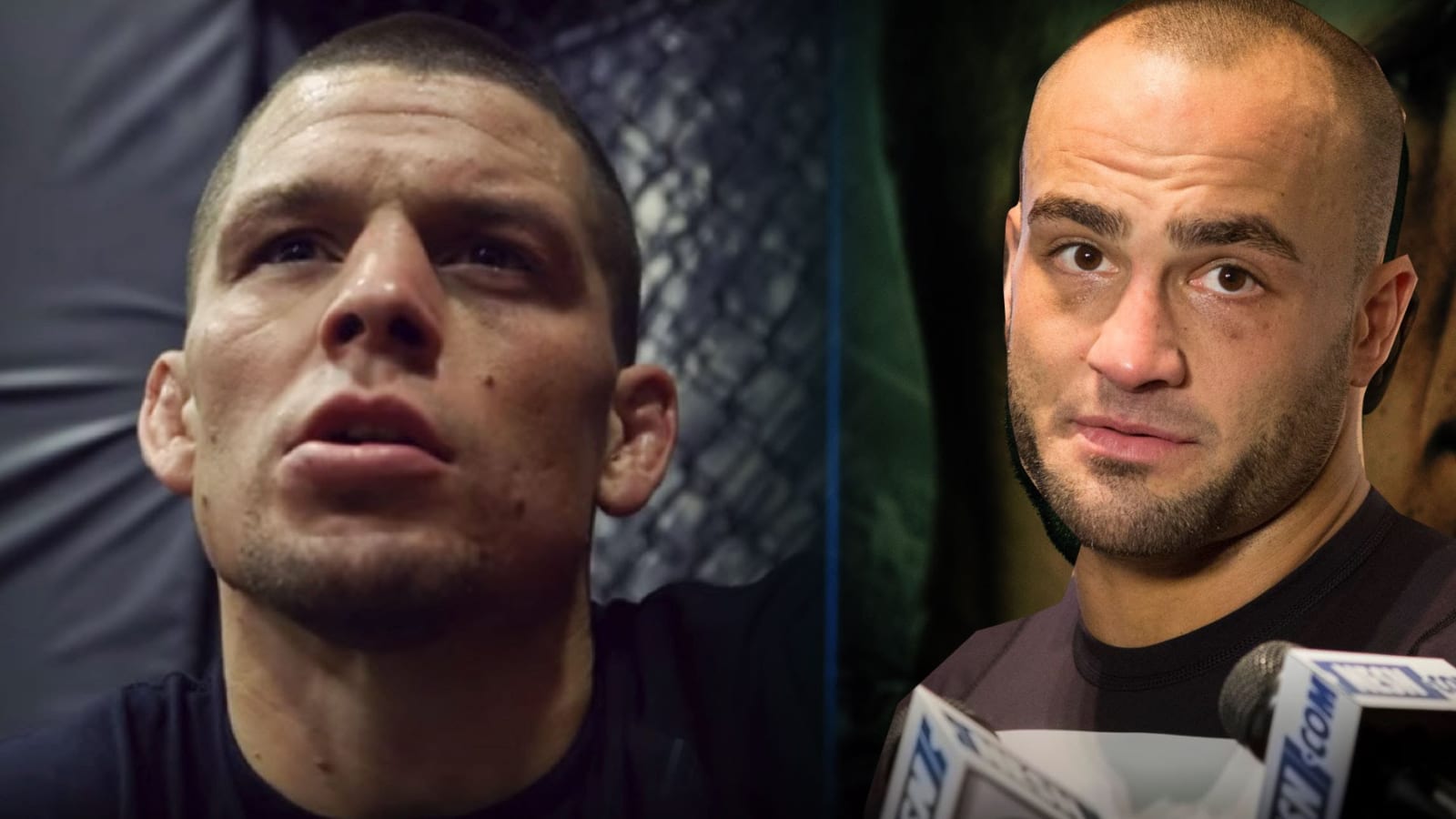 At the moment, there appears to be a significant amount of momentum behind a Nate Diaz vs. Eddie Alvarez contest. 
Both colourful personalities known to put on exciting contests, it seems a solid match up in the lightweight division that could propel the winner back towards the upper echelon of the weight class. There's just one problem. Alvarez isn't convinced Diaz is ready to go.
Speaking on MMAFighting's The MMA Hour yesterday, Alvarez revealed the UFC had been in contact to see if 'the underground king' would accept such a bout. Naturally, the answer was yes. Diaz, Alvarez says, isn't quite as forth coming.
"The UFC wants it. They called and [asked] what do we want," Alvarez said. "The UFC called just recently and said, 'Hey, what do we gotta do to make this fight happen?' Basically asking me on my end. This is my last fight. I only have one fight left on my UFC contract, so for me, I'm like, 'Hey, let's do this shit with a banger. Whatever we're going to do, let's make it a big name, let's have a big fight'.
"I don't quite know where Nate's head is at or what he wants to do, but we had some shit go in the past where the UFC officials had to break us up back in Mexico. I just thought, 'Hey, you wanted to return and you're saying some shit about the whole division. Why don't we finish what we kinda started?' But if he don't want to, no big deal."
Alvarez and Diaz actually have a history. At UFC 188, Alvarez fought and defeated Diaz' training partner Gilbert Melendez. One day prior to that, Alvarez and Diaz got into their own altercation at the weigh-ins for that fight — something that left a sour taste in both of their mouths.
As such, Alvarez would welcome any opportunity to settle the old score.
"In Mexico, I got in his face after weigh-ins because he kept doing that shit he always does to everyone and nobody says shit to him," Alvarez said. "I went right up to him, and when I went right up to him, he couldn't even look me in the face. He looked down at the ground. I'm like, this guy is supposed to be so fucking hardcore, so gangster? He wouldn't even look me in the face when I was confronting him about all of the mean mugs and all of that shit. He looks at the ground and then the UFC officials kinda jump in middle of me and him, and then squash the whole thing.
"I told him, after I beat Gilbert up, I said: 'You're fucking next'."
–
Comments
comments