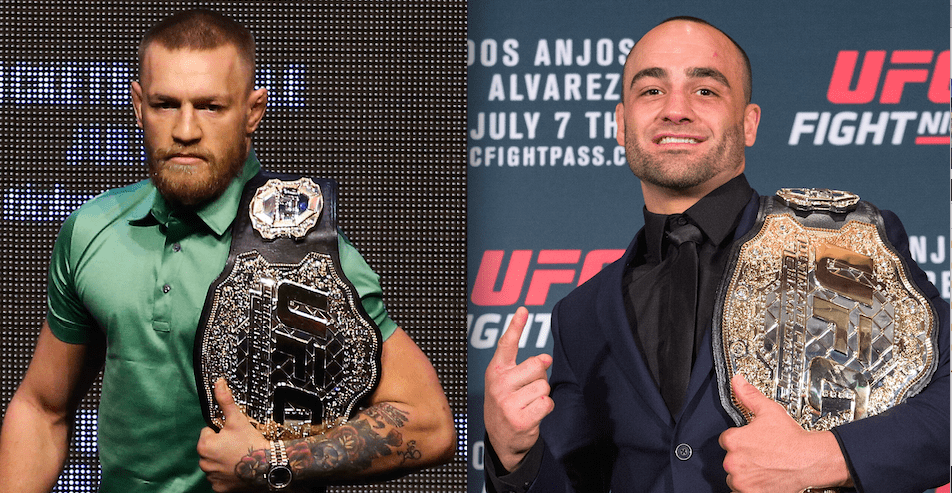 While rivalries can be fierce, and words can be harsh, there is something about the world of fighting that often brings opponents closer together.
And, despite their history, former UFC lightweight champion and father of four Eddie Alvarez is wishing his old foe Conor McGregor nothing but the best in the wake of McGregor's recent fatherhood.
"I think he's going to do a good job," Alvarez said, speaking with TMZ Sports. "If he puts ten percent of the effort into his child as he does fighting, I think he's going to do damn good. I wish him the best of luck.
"I remember [when my first kid was born]. It's very terrifying, because you're just not sure how you're gonna do. There's no real book for it, you just gotta kind of do it an hope you're the right person to be a dad."
Alvarez hasn't been in the cage since losing his championship to the Irishman back in November last year. He'll be making his return this weekend at UFC 211 against (another old McGregor rival) Dustin Poirier.
Comments
comments