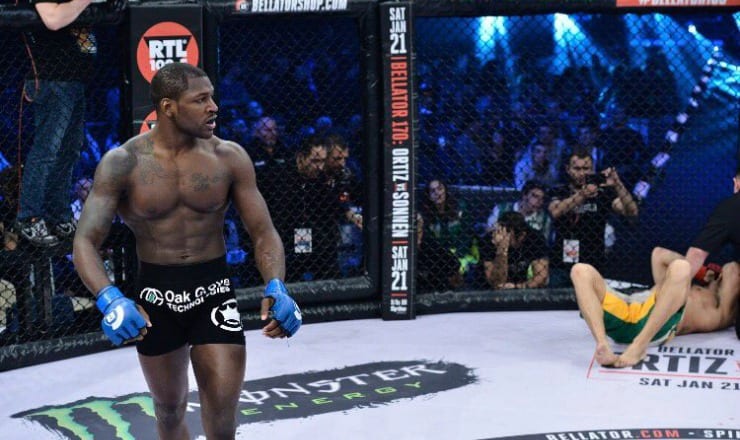 On Friday Ed Ruth, the three-time NCAA collegiate champion, will take the latest step in his developing MMA career when he faces SBG Ireland's Ion Pascu on the main card of Bellator's rejigged card in Budapest, Hungary.
Ruth (4-0), considered by many to be Penn State royalty, has made quick work of his first four opponents under the Bellator banner, finishing all of his fights by knockout or TKO inside two rounds but in Romanian veteran Pascu (17-7), Ruth will be facing his sternest challenge yet — and that's exactly how he wants it, even if the 35-year-old is a late replacement for his original opponent Lazslo Furko.
"I've been through three, four or maybe even five opponent changes," Ruth said in an interview with MMA Junkie.
"Some guys take the fight and they don't know who they're fighting and they'll look it up and go, 'OK, well this is a no-go.' It's not frustrating to me at all. When fighters get into this sport and want to fight, you can't just go ducking and dodging everybody. You should fight anybody who comes along.
"I've always had the mindset of, 'Hey, I'm ready to fight. It doesn't matter who it is.' If fighters are going to drop out, then drop out, but my game plan is always going to be the same."
Pascu has won 8 of his last 10 professional bouts including two on the trot for BAMMA in his adopted home of Dublin. His recent record shows wins against current Cage Warriors champion Lee Chadwick, as well as first round knockout of UFC veteran Jack Marshman and, as Ruth explained, it's this sort of pedigree which he wants to face.
"I always want my opponents to keep going up in skill and that's what I look forward to," Ruth said. "I'm not just here just for the money, just for the fame, just for any of that. I'm here for the experience. I'm here to actually become a warrior. He has quite a few fights behind him and it will be a good challenge."
Comments
comments