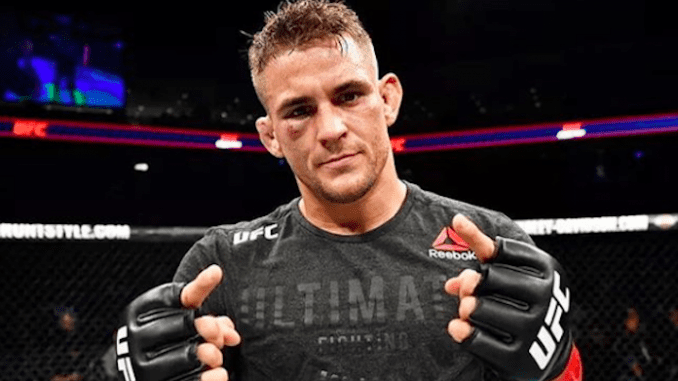 Dustin Poirier will not be fighting Tony Ferguson at UFC 254 next month.
A contest featuring the two fan favourites was targeted for the October 26 date, with the added bonus of providing a back-up for main event Khabib Nurmagomedov vs. Justin Gaethje. Per a report from ESPN's Ariel Helwani, however, it seems Poirier and the UFC have been unable to agree to terms for him to head to Abu Dhabi and meet his fellow contender.
"UFC and I didn't come to terms," Poirier said, speaking ESPN. "I will not be fighting on Oct. 24."
Poirier had previously stated he'd be interested in the contest, but would require a certain level of compensation to accept.
"I just need to be compensated if they want this fight," he said on Wednesday. "Simple as that. I'm a prize fighter and the prize needs to be right."
The former title contender had been training in Florida at American Top Team, but told Helwani he would now be heading home to Lafayette, Louisiana.
Comments
comments