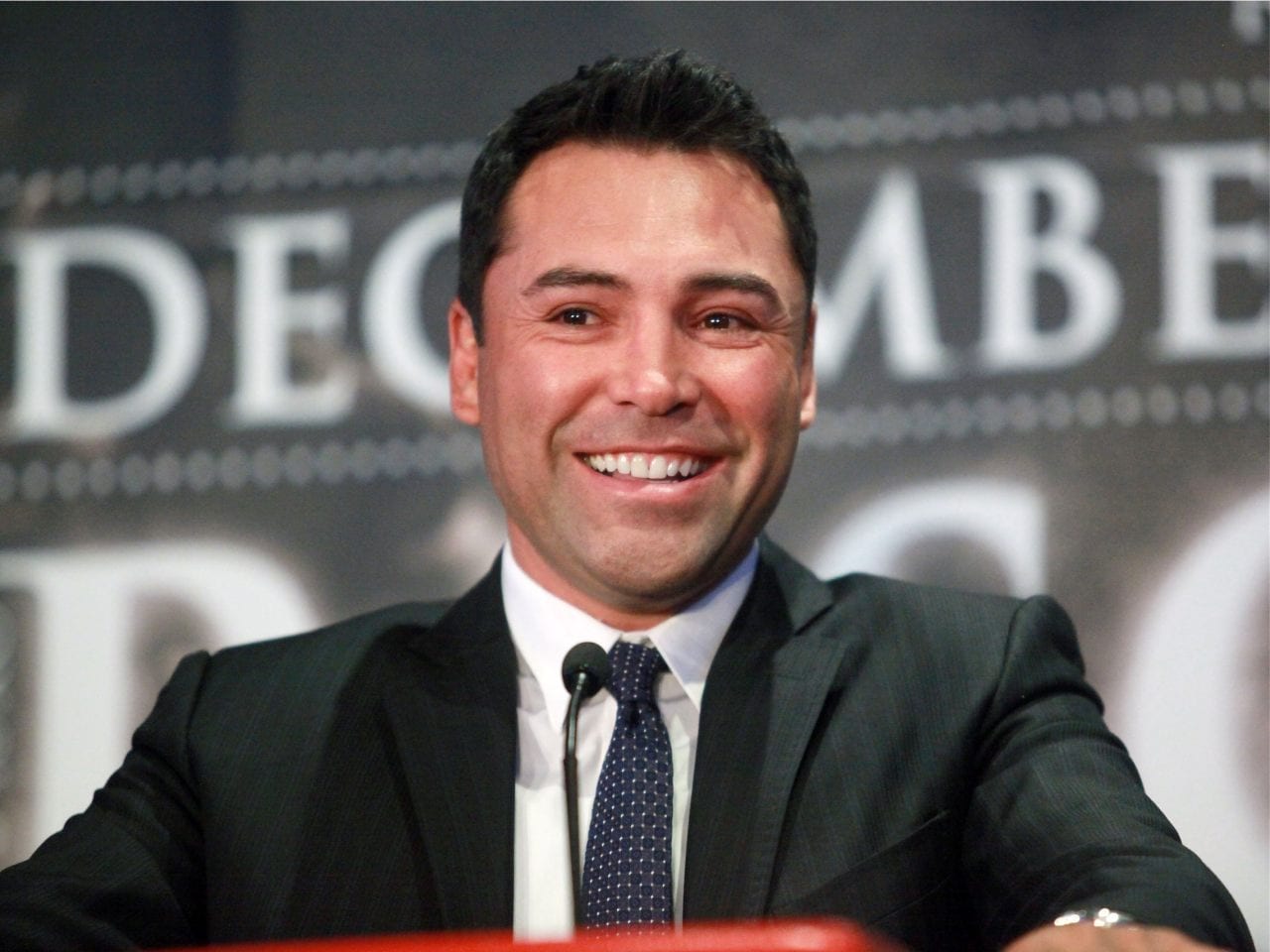 Golden Boy promoter Oscar De La Hoya says the streaming service DAZN are not meeting the deal they agreed, and are forcing boxing superstar Canelo Alvarez to sit on the sidelines as things turn legal.
Alvarez filed a lawsuit against DAZN, Golden Boy and De La Hoya on Tuesday after the streaming service reportedly were unwilling to pay him his contracted $35 million unless he fought an opponent of a sufficient calibre. According to De La Hoya, the fault lies completely with DAZN, especially considering the foes Alvarez has expressed an interest in facing.
"In my mind Canelo is willing to fight anyone, obviously, the way he's proved it many times in his career. He's willing to fight Billy Joe Saunders; he's willing to fight Callum Smith. My frustration is DAZN," De La Hoya said, speaking to BoxingScene.com hours prior to Alvarez' lawsuit was revealed. "My frustration is the obligation that DAZN has to its fans and to Canelo.
"Another frustration is DAZN's obligation to live up to a contract that they signed. That's a huge frustration. That's a huge deal-breaker for us. That's where the frustration is. How can you fight a top-level opponent like Callum Smith, an elite opponent like Callum Smith and Billy Joe Saunders, and then have DAZN not live by their contract? It doesn't make sense to me and that's where the frustration is.
"They're not living up to their contract."
At the moment, there appears to be no ready resolution in sight.
Comments
comments