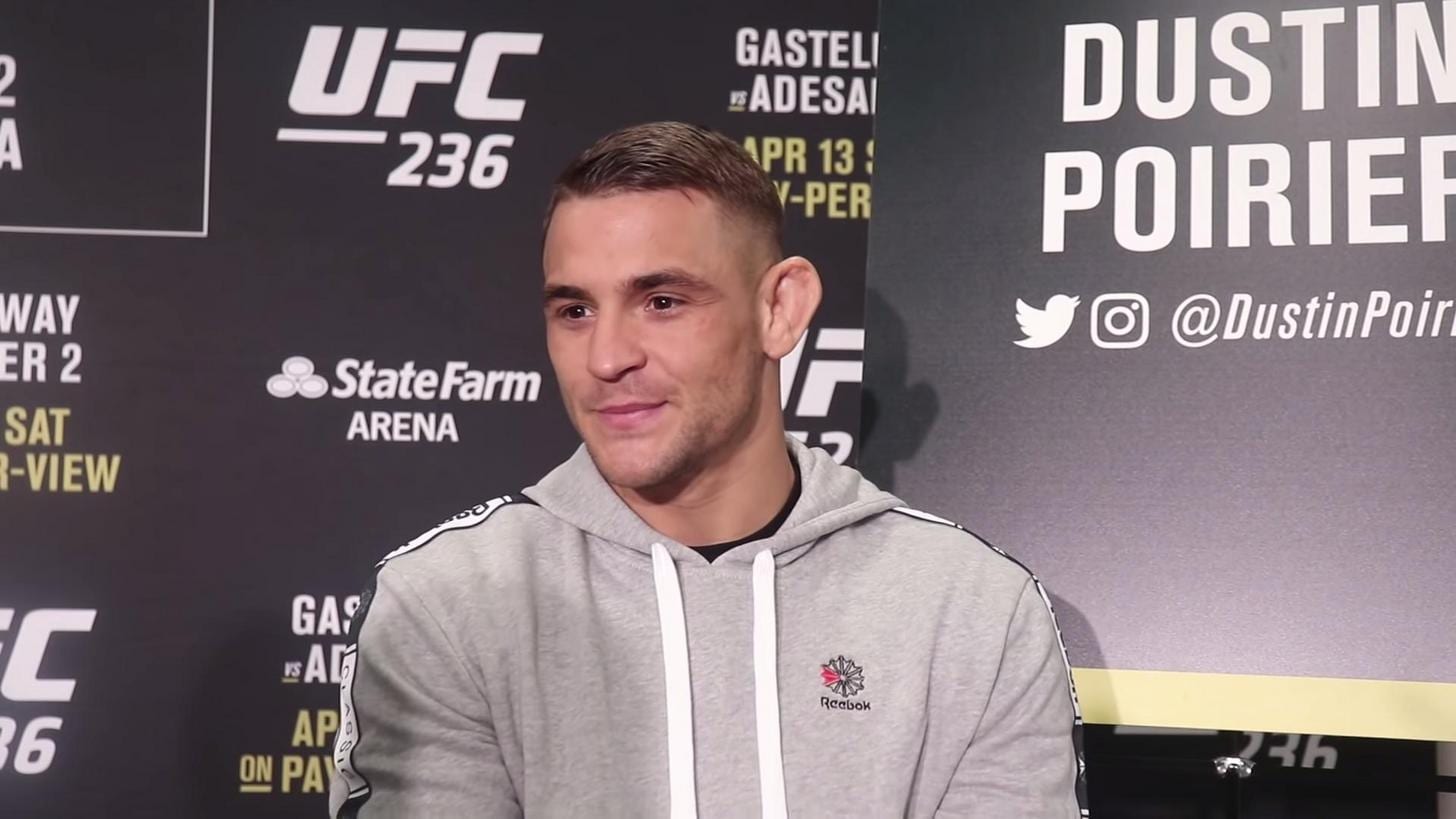 After the crushing disappointment of losing his UFC title bout opposite Khabib Nurmagomedov last month in the UFC 242 headliner in Abu Dhabi, Dustin Poirier has outlined exactly what he wants as his next step as he begins to plot a path back to the 155-pound title picture — and he has his eye on a couple of rematches with some of the lightweight elite.
Despite a nagging hip injury which Poirier insists doesn't need surgery and shouldn't affect him for more than a couple of weeks, he is targeting a return to the cage against a notable opponent — the reason, he says, why he wasn't so accommodating to Dan Hooker's recent callout after the Kiwi's recent with against Al Iaquinta.
"That doesn't get me excited," he said while speaking to MMA Junkie. "I think it would be a fun fight. That guy is a good fighter, and he's on the up, he's been looking really good and beaten some tough guys. But it's just not that exciting to me. I want there to be something more than just a fight. I want there to be something on the line.
"I know what he's trying to do, and he's doing a good job. He's trying to make some noise and work his way up the ladder, and that's what he's doing. Hat's off to him. But just right now to accept a fight, I want to be excited about it, and I'm not excited about that."
View this post on Instagram
So, with Hooker ruled out who does that leave us with?
"I would give Gaethje a rematch if he wanted it, (or) Conor obviously," Poirier added. "I would love to fight Tony. I've been wanting to fight Tony. A rematch with Khabib, that feels so far away looking at the whole picture, but if there was a fun fight at 170, I would go to 170. I wouldn't stay there; it wouldn't be my home. But I would definitely go there for a fight or two if it made sense.
"That's just where I'm at right now. I want to have fights that are meaningful, I want to have fights that are exciting, and I want to be excited about the matchup. It all depends on the opponent and what they call me with. The when, the where, the who."
Both Poirier and Conor McGregor have butted heads on social media recently leading to speculation to a fight between the pair but there is as of yet no indication as to whether a rematch between the two is currently in the minds of UFC matchmakers, despite both men appearing to suggest they are open to a second go after their initial meeting at UFC 178 in 2014 which was won inside the first round by McGregor.
Comments
comments