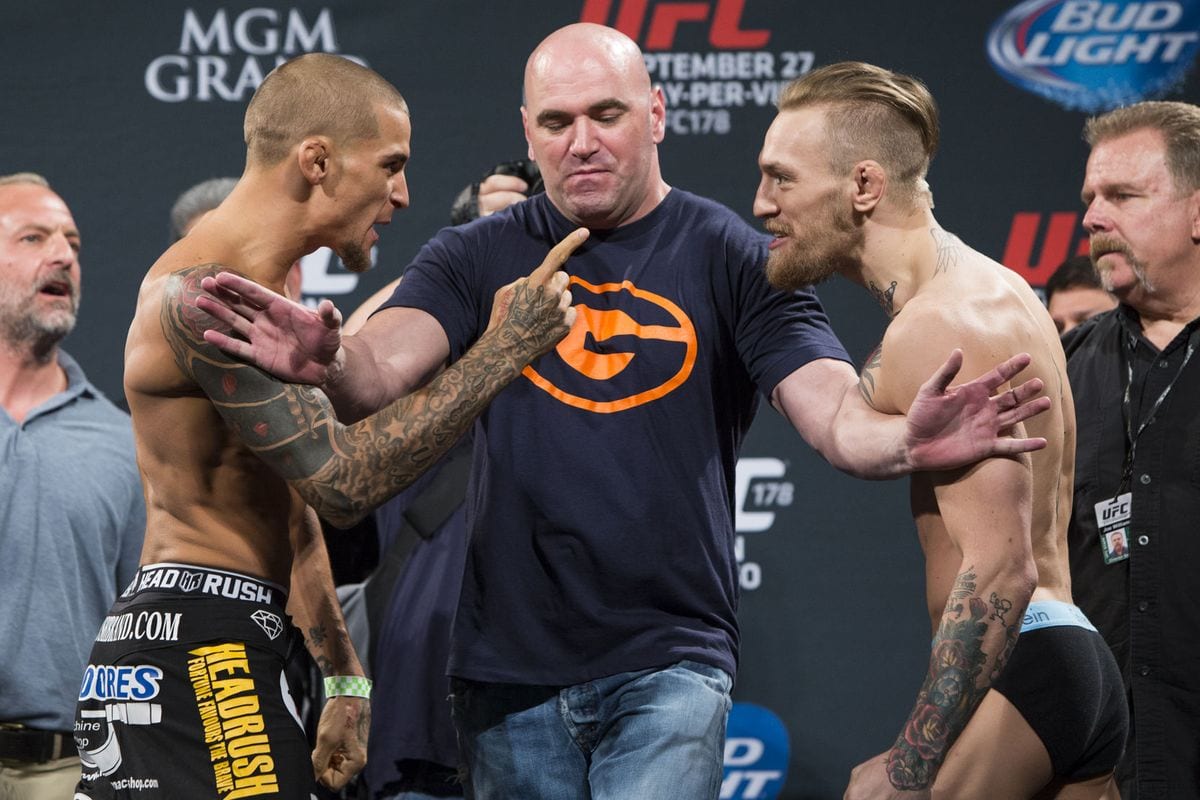 Dustin Poirier believes Conor McGregor should consider a rematch with him as worthwhile and would love to meet the Irishman in the Octagon for a second time.
Poirier and McGregor have been linked for a rematch since McGregor offered an exhibition to his former featherweight foe. They first met in 2014, with McGregor earning the first round knock out to kickstart his rise to superstardom. Since that fight, Poirier has gone on to improve in multiple facets and is highly respected amongst the fanbase, bringing about an interest in round two.
For Poirier, it's a no brainer, and one he's waiting to hear back about.
"I don't really know, honestly, what's going on with the whole situation," Poirier said, speaking on UFC Unfiltered. "Of course I would take the fight. I would fight him, I would fight Tony [Ferguson], I just want big fights and I think that's what's coming. I would like to fight again this year. We'll see. I haven't heard back from negotiation side of the UFC or Conor, but it's a new week and I'm hoping to hear something."
And, even though McGregor's victory was so dominant the first time around, Poirier believes there is still interest from McGregor's side.
"Look at it from his side, for sure there's some upside there," Poirier said. "Khabib said if him or Tony beat me that he would give them a shot at the title, so if that holds any weight, he's looking at that. I don't know what his ambition is, I don't know how hungry he is to be the UFC lightweight world champion. If it is, a fight with me makes a lot of sense to get the next title shot.
"He could push for a fight with Tony. That would be an exciting fight. I'm a fan of the sport and I think that would be a good fight to watch, but Tony is coming off of a loss. I just had the interim title, I'm number two, I'm coming off of a win, a Fight of the Year contender, I think it makes more sense. Every fight is a chance or a risk, no matter how prepared you are. If you're gonna risk something, do it with the top guy and get a title shot."
Comments
comments