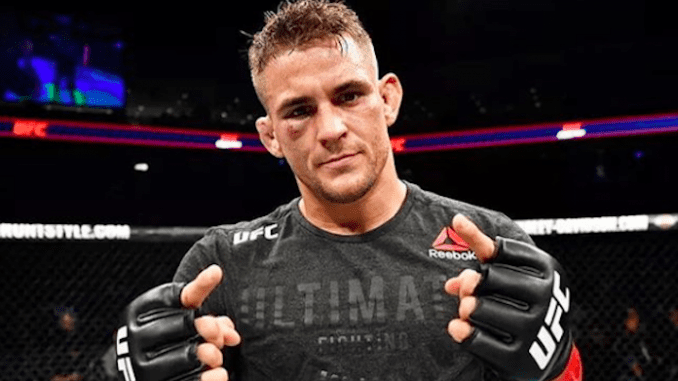 Dustin Poirier knows how quick he was finished the first time he met Conor McGregor in the Octagon, and he's doing everything in his power to avoid it happening again.
But it's not that he's wishing to return the exact favour to the Irishman in their upcoming rematch on January 23. Not at all. In actual fact, Poirier wants to put him and his opponent through physical hell in order to prove who really wants the victory more.
"I didn't even get to fight [the first time]," Poirier said, speaking on the Theo Von podcast. "The fight hadn't even blossomed — but that's fighting. Anything can happen under those lights. If you're talking about game planning, what I want for us to both be dripping blood and hurting and suffering early in the fight. Then we can find out who's a real fighter. That's what I want. I want to be bleeding with a minute off the first round clock. I want both of us to be bleeding and really have to dig down and see who's the better fighter. See who really wants to be in there.
"Because I don't have a safety net. I want to be in there, and I know that, and I'd like to find out if he does. And that's uncomfortable. I'm not looking forward to getting busted open but if we can get to that point where both of us are tired and bleeding, then we can see who has more grit and more want, and I think I win that fight ten out of ten times."
–
Comments
comments