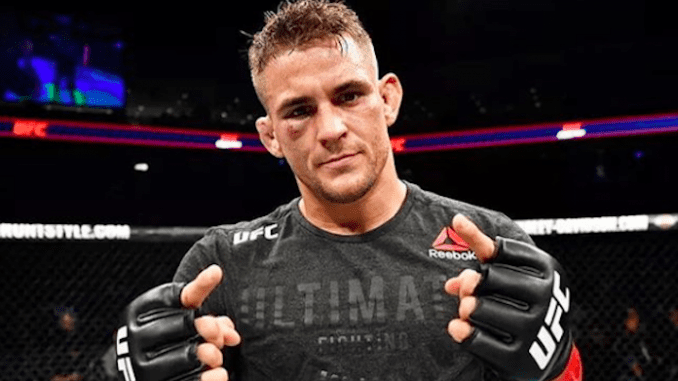 Dustin Poirier wants to fight Tony Ferguson.
It's been the consistent message from the lightweight contender ever since the fight was brought into the public conscience, and has ben his message even after UFC president Dana White suggested the opposite was true.
Poirier and Ferguson were supposed to meet at UFC 254 in an epic encounter that would have also served as back-up for the main event title fight between Khabib Nurmagomedov and Justin Gaethje. Unfortunately for fans, Poirier wanted an increase in pay to take the contest on the back of a number of wars recently, and the UFC declined to do so.
The fight was scrapped, and instead Michael Chandler was brought in to serve as back-up instead.
Since then, White has admitted he would continue to plow ahead and book alternative fights until Poirier or Ferguson contacted the UFC to let them know they wanted to compete — essentially putting an end to discussions for the immediate future.
In response, Poirier took to his social media today with a graphic of himself and Ferguson, asking the question: "Who wants 5 rounds? El Diamante ⚔ El Cucuy."
Fair answer? Probably everyone.
–
Comments
comments