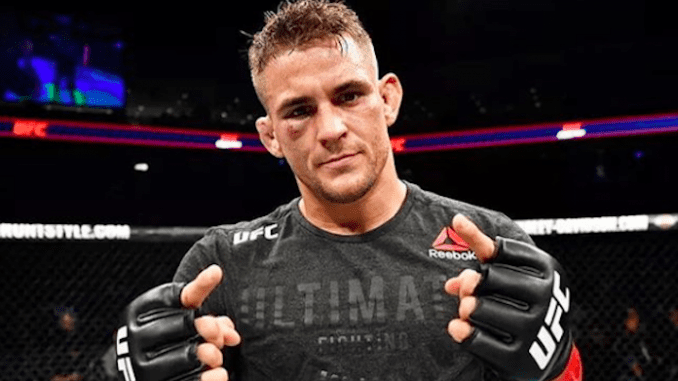 The lightweight division, while it maybe the UFC's glamour division, is easily one of the hardest to predict.
With the star power of Conor McGregor, the dominance of Khabib Nurmagomedov and the other elite level fighters that make up the top ten, it seems a number one contender is only as certain as the last time they're mentioned.
As evidence, look no further than Tony Ferguson.
Ferguson currently rides a 12 fight win streak littered with phenomenal performances, has multiple finishes, an interim lightweight title to his name and is still yet to compete for the undisputed championship.
Still, he's got at least one man in his corner over the issue. Current number one contender and interim lightweight champion Dustin Poirier was asked during a recent media call if he believed Ferguson was the rightful next contender to either himself or Nurmagomedov after their contest in Abu Dhabi next week.
It was a resounding yes.
"One hundred percent it's Tony Ferguson without a second guess," Poirier said. "Without any bargaining, it's Tony Ferguson. No doubt."
Not that he's thinking too far ahead. Poirier is well aware of the task ahead.
"Honestly, I don't think about that type of stuff, because Khabib is all I can focus on right now," Poirier said. "I can't disrespect the work that needs to be done Sept. 7."
Comments
comments