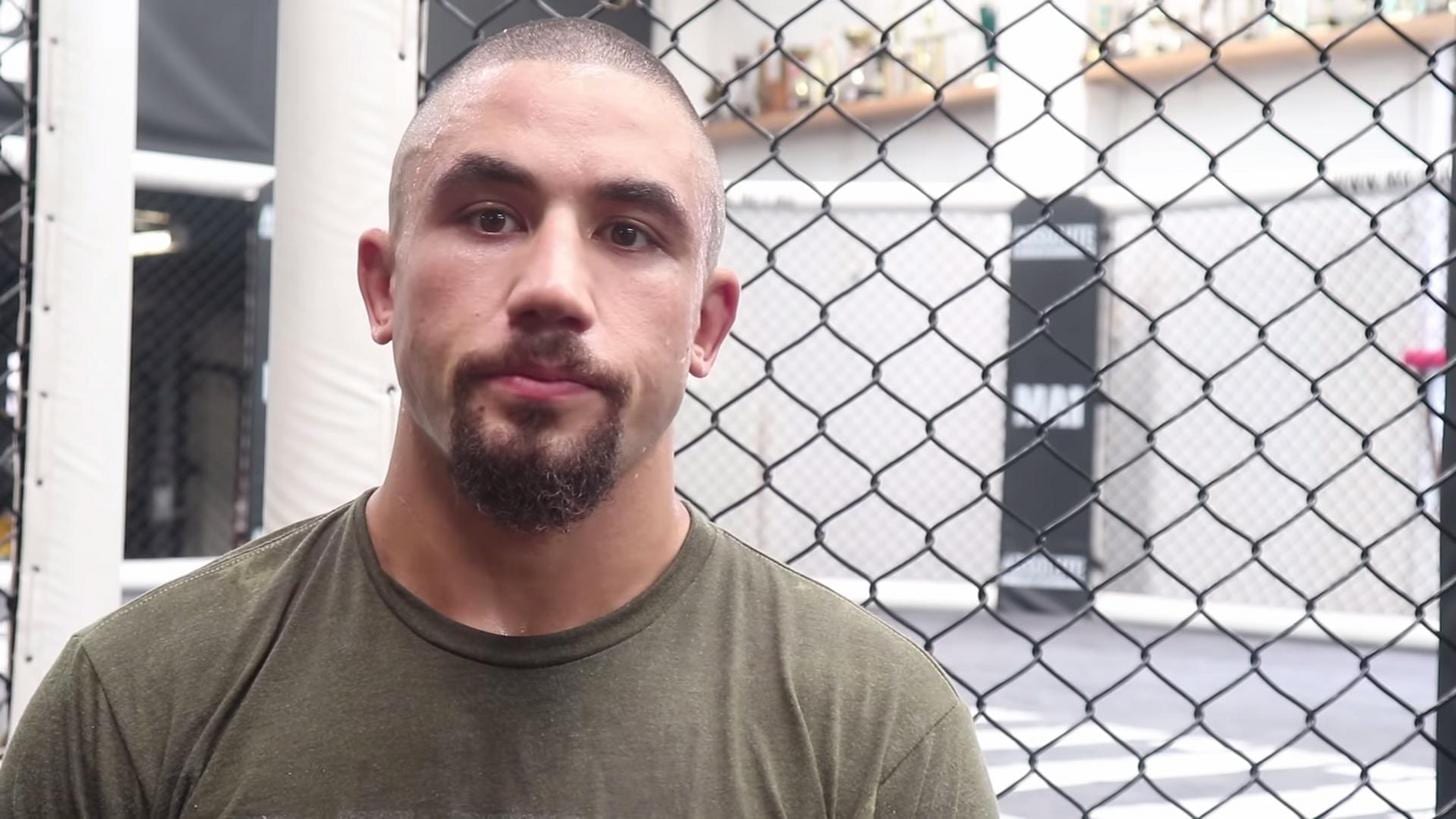 With the amount of punishment they willingly put themselves through, fighters can often seem like they're capable of superhuman feats. In actuality, they're just like everyone else, and can have their good days and their bad days.
Case in point, UFC middleweight champion Robert Whittaker.
Whittaker was supposed to fight Kelvin Gastelum earlier this year in front of hometown support in Melbourne, Australia. Instead, he was left hospitalised the day of the fight, and forced to have emergency surgery.
What fans didn't realise, however, was that surgery was the culmination of an already hard time for the champion. Speaking on Submission Radio, Whittaker revealed he'd been struggling greatly with depression throughout his camp, and found it hard to motivate himself in the gym and in training.
"Yeah, like I said, I spoke about it quite at length at Grange TV yesterday, depression is real, and it doesn't matter who you are, you can get depressed and you can feel like you're falling down a pit of despair," Whittaker said. "But it was hard. That camp was very hard for me. Coming back from the injury, being behind in terms of like the goal-setting that I wanted, my markers. I was very behind. Seeing my training partners performing much better than I, and it was a hard time for myself to motivate myself, to keep going, to motivate myself to feel good. I was just — I was very apathetic and didn't want to do anything. That's kind of how it is for me. But I did [move on] and I'm on top of the world now."
Whittaker follows the likes of boxer Tyson Fury in admitting their struggles with depression. For Fury, his recovery was found in finding and forcing routine, making himself get on an even keel as he got better mentally.
In Whittaker's mind, it's slightly harder to pinpoint what helped him get out of the funk, but he did say a strong support system was instrumental in getting him back on the right track.
"That's the hardest thing, and there's no real answer to [how to get better]. But for myself, what really helped me is obviously the people that surrounded me. You know, being supported by my wife, my kids, the support system I had around myself you know, my coaching staff, my training partners, they all cared for me," Whittaker said.
"And just knowing that they're there and you can talk to them is very important. Honestly, I just reached a point where I felt that it was either do or die for me. So it was either I had to just start hitting the sessions, I had to get through it, I had to bite down on the mouthguard and just plod along – or not. And the alternative would have been to hang up the gloves, call it in. And I wasn't ready to do that."
With that chaos behind him, is there some silver lining in the fact he was unable to compete at UFC 234 against Gastelum?
"It was definitely a blessing in disguise, for multiple reasons. The first reason is like, I got the surgery done when I needed it to get done," he said. "It was definitely a blessing because I didn't die. That's always a good thing. And yeah, to be able to come back to Melbourne, put on a show they deserve, on a bigger scale, with more anticipation for it, with a training camp that's honestly a hundred times better for myself personally, yeah, it's unreal, it's unreal."
Comments
comments