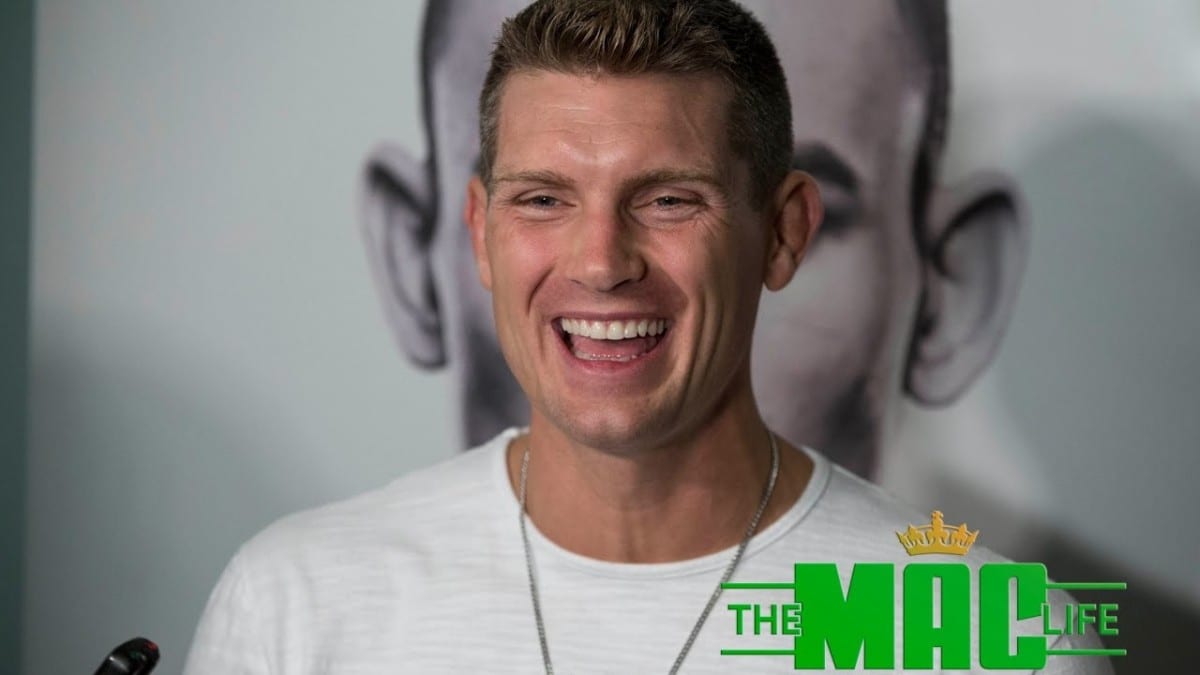 There's an old mantra in the fight game which says that it doesn't particularly matter if fans want to see you win or if they want to see you lose; it's just important that they want to see you. When it comes to Colby Covington, it appears that it is almost exclusively the latter of those two options.
Covington, the UFC's very own MAGA hat-wearing welterweight, has made a career of ruffling the feathers of his rivals in the UFC's 170-pound weight class. The latest target? Stephen 'Wonderboy' Thompson.
The two-time UFC title challenger was branded a 'choir boy' and a 'virgin' by Covington on social media in the wake of Tyron Woodley's successful title defence at UFC 228 last weekend, after Thompson implied that he and Woodley have 'unfinished business' in the octagon — a sport which Covington clearly feels is his.
Speaking to James Lynch, Wonderboy elaborated on his thoughts on the controversial Covington.
"I did see it, you know what, it kind of made me chuckle a little bit," Thompson said of the Covington's comments.
"The stuff that comes out that guys mouth, it's funny, but at the same time, the dude's trying way too hard. He's trying to be a Conor McGregor and he's just not him, he's not doing a very good job of it. People love to hate this guy, that's the kind of character he is. Nobody likes him, but it gets him fights, and I think he will be getting that title shot next."
Covington won the interim welterweight title in a bout with Rafael Dos Anjos earlier this year, but this is understood to have been stripped from him when he was unable to face champion Tyron Woodley this month. The shot instead went to Darren Till and, as Dana White said, Covington's interim title was stripped the moment that the first punch was thrown.
Comments
comments