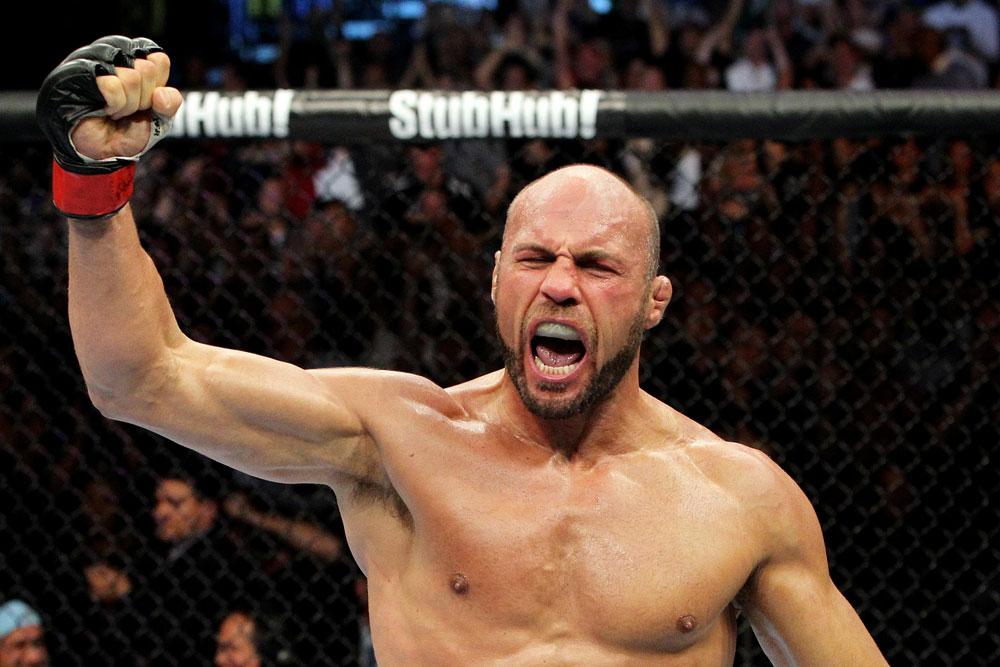 Former UFC two-weight world champion and Hall of Fame fighter Randy Couture has spoken at length about the recent heart attack he suffered.
The 56-year-old retired fighter spoke with Ariel Helwani on ESPN, telling him that he realised that something was wrong after he felt particularly exhausted after a workout session.
"I knew something wasn't right, because I've never been a puker," Couture said. "I went home and thought, 'Ah, I just overdid it.' (I) laid on the bed for five minutes or so, and this ache would just not go away. I said, 'Man, something is wrong.'"
While some people would call for an ambulance in this situation, Couture instead walked towards his local hospital. When he arrived he was given some alarming news.
"They're like, 'Dude, you're having a heart attack. They rushed me right up stairs to the cath lab. (They) went in through my wrist. My thick blood had created a giant clot in my main artery – the 'widowmaker,' of course. I had a plaque rupture and the blood goes like it would with any wound to heal that wound. My blood is so thick it created a clot that occluded the whole artery."
View this post on Instagram
Doctors later told him that if he had waited a further 30 to 40 minutes he ran a serious risk of passing away. They inserted a stent and placed Couture on blood-thinning medication to prevent this from happening again.
Despite the scare, Couture says that he isn't letting it affect his life and that he still continues to train with as much vigour as before.
"Jeez, I think I went eight or nine rounds sparring on Friday," he said. "I feel good – a little sore from working out and getting back in the groove. Other than that, I feel great.
"To have a heart attack was strange. It just chips away at your identity a little bit. Who you are. Who you thought you were. I'm certainly happy to be back, up, and running. I'm feeling a lot more normal. A lot more like myself."
Comments
comments