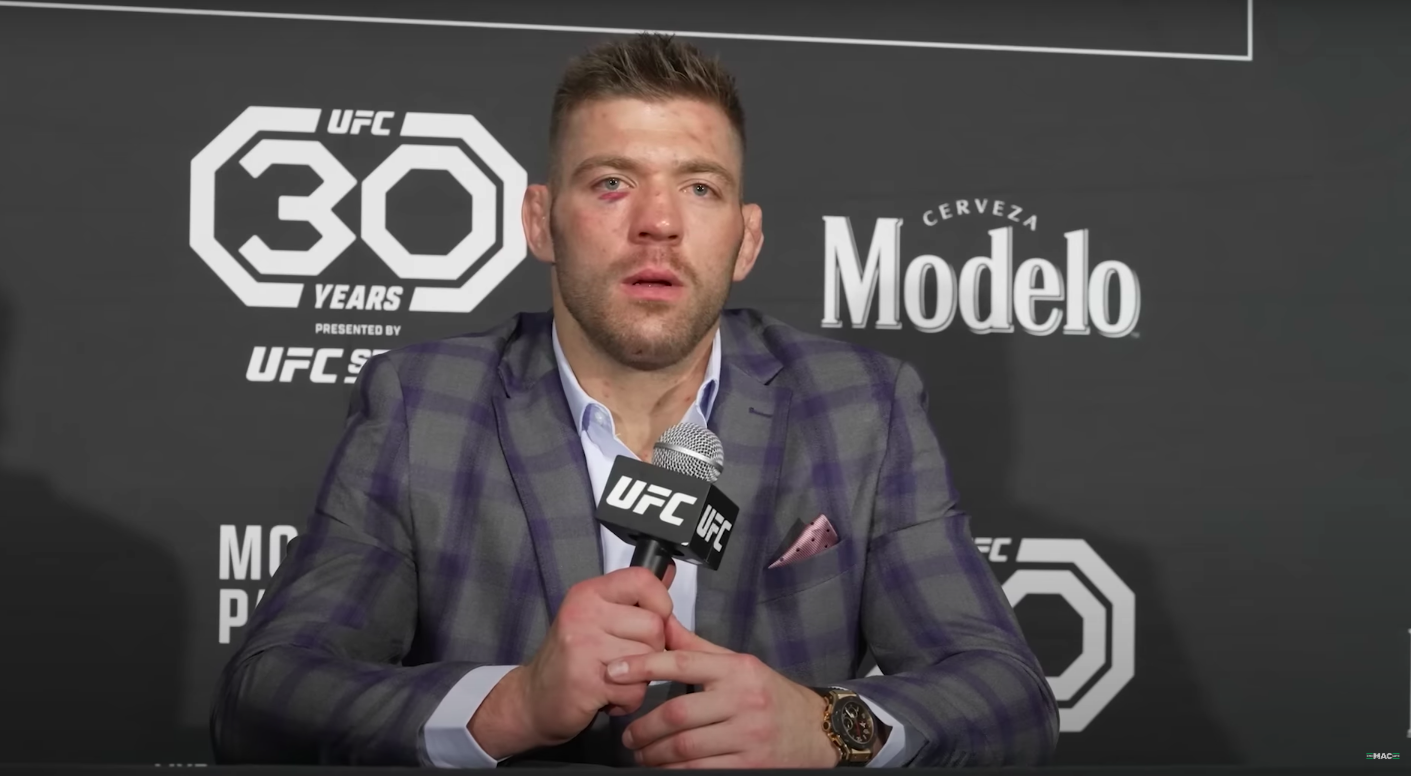 Saturday night couldn't have gone much better for Dricus du Plessis.
The South African, in what was billed as the toughest test of his UFC career to date, made relatively light work of former middleweight champion Robert Whittaker in Las Vegas, finishing the Australian fighter by second-round TKO — securing himself a middleweight title shot against Israel Adesanya sometime later this year.
And a post-fighter altercation between the two, in which Adesanya raised the issue of African heritage with some perhaps unnecessary racial language, was, as far as Du Plessis is concerned, an indication that that the champ is rattled.
"He's behaving like a clown in there. That's not how a champion behaves," Du Plessis told the media, including The Mac Life, in the post-fight presser.
"That's not at all how a man behaves. He's behaving like a child. Conduct yourself like a champion. There's people looking up to you, and you're behaving like that. If that sells tickets, good for him. I'll sell tickets in my way. I'm a gentleman, I'm a man, and I'll behave like a man."
Du Plessis added that he felt it was something of a role-reversal when Adesanya entered the cage to confront him. "It's usually the contender that goes into the cage, right? So even he sees me as the champion already," he said. "He knows I'm the champion, and now that he's seen me in that cage, he knows what a force I am in there. He could feel the energy, and I could feel how insignificant he is to me when we get into that cage."
It remains to be seen when the two will square off to settle their differences in the cage, but Du Plessis is very much of the opinion that the champion will have no answer to his forward pressure. And he says that if the champion ends up on his back with the South African on top, the fight is all but over.
"I'll knock him out just like I did tonight," Du Plessis said. "We saw his fight with Alex [Pereira]. If I get him to the floor, it is not even a fight. It's not even a fight. If I just get my hands on him, it's not even a fight. I will manhandle him. I've done it before, and I'll do it again.
Comments
comments