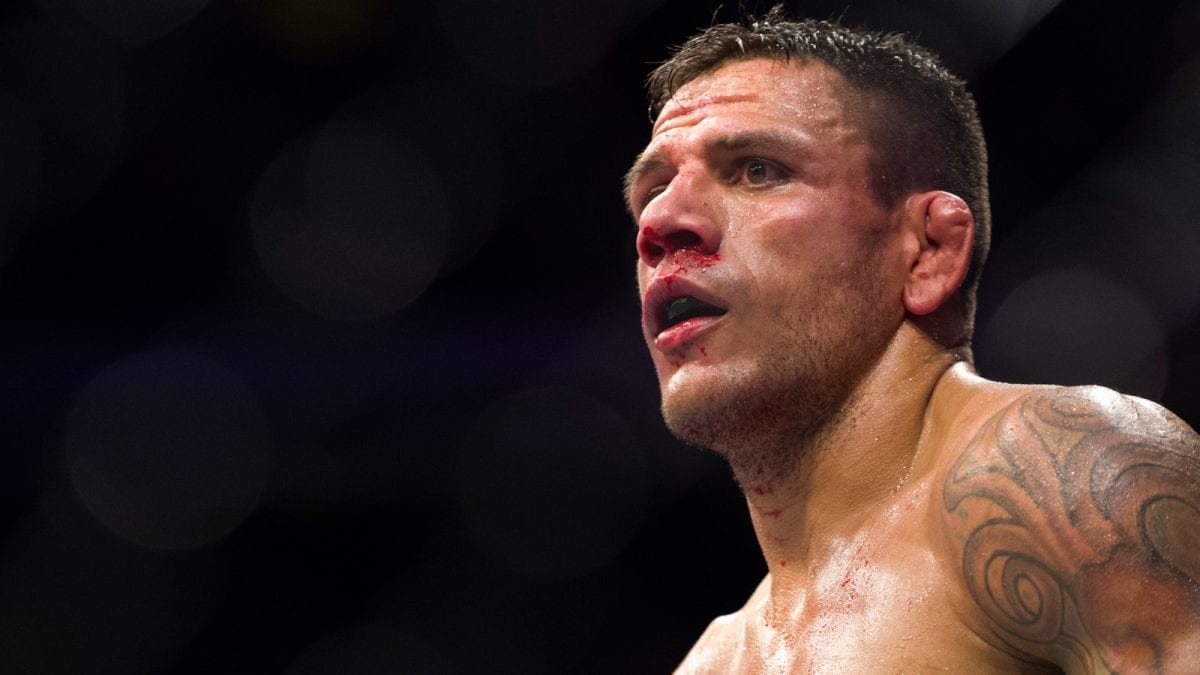 Rafael Dos Anjos has pledged to go back to the drawing board after his fifth-round TKO defeat to Rafael Fiziev at last Saturday's UFC event in Las Vegas.
After Fiziev appeared to win the early rounds of their main event clash inside the UFC's Apex facility, former lightweight champion Dos Anjos appeared to put the momentum back in his own favour in the fourth — before his night was ended in the opening seconds of the fifth when Fiziev landed a left hook which sent him tumbling the canvas.
A follow-up shot on the ground was enough for the referee, who called a halt to the bout and snapped Dos Anjos' two-fight winning streak in the process.
He initially appeared to protest the stoppage but speaking on the post-fight show, he later said that that Fiziev won the bout "fair and square".
"I don't think [it was an early stoppage]," said the Brazilian veteran. "I've got to rewatch the tape, but I don't think so. He won fair and square. I've got to rewatch it, and I was kind of still dizzy, but yeah it was a tough fight. Rafael was a tough opponent. I trained very hard for that fight ,and I was really feeling I had my momentum, but that's the game."
Dos Anjos added that after feeling the bout move to his favour in the fourth, he may have let his guard down early in the fifth — a mistake, he says, which might have cost him the fight.
"I think I was going to the fifth, I was like, 'I have to put the pressure,' like my style," Dos Anjos said. "I thought he was tired, but he's dangerous. He's got heavy hands, and I should have more careful at the beginning of the round.
"He's a tough dude. I didn't expect any less from him. I knew guys from east Europe, they're always tough and I knew it would be a hard fight. Actually his takedown defence impressed me a little bit but I got him down in the fourth [round], hit him with the flying knee, too.
"The fight was pretty close leading up to the fifth. I think I was probably a little bit ahead of him but that's the game. I got caught unfortunately.
"Now, it's time to go back home and enjoy my family a little bit and see what the future holds."
Comments
comments