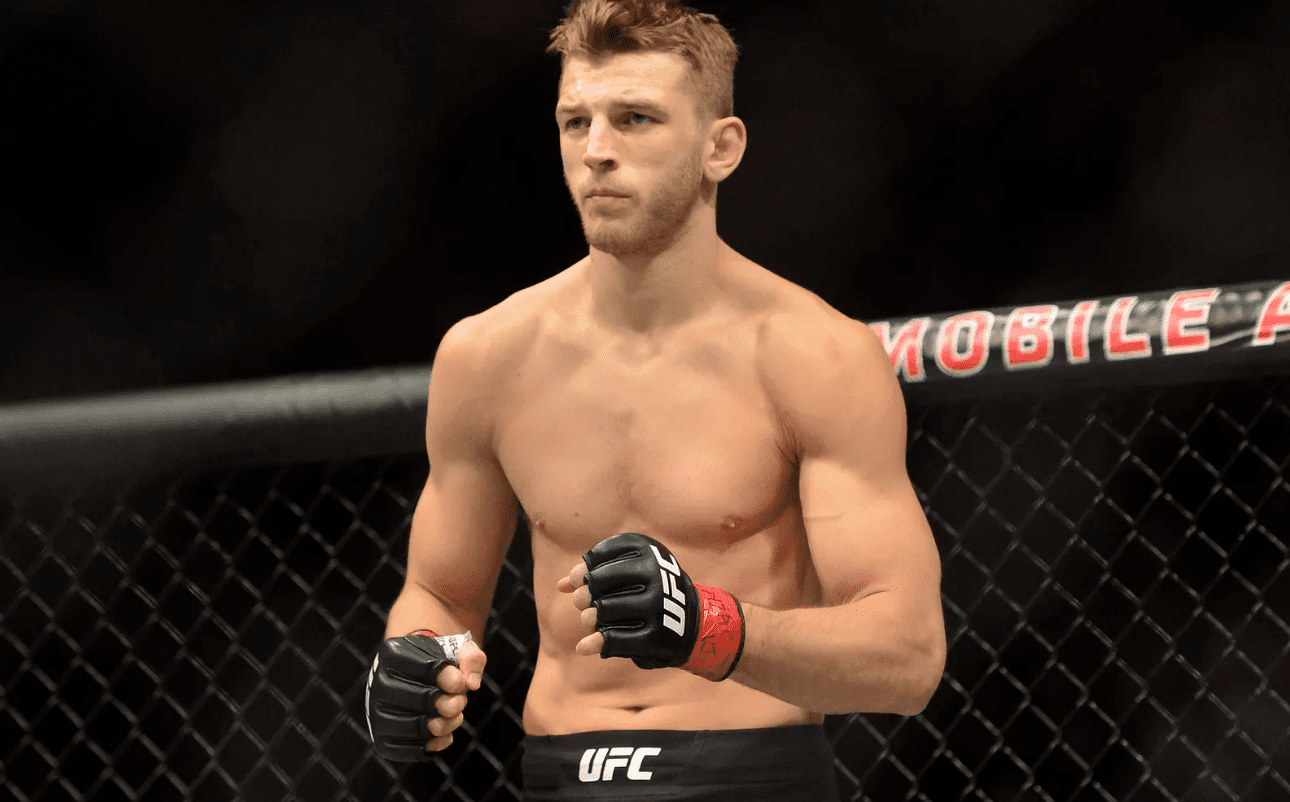 New Zealand lightweight Dan Hooker predicts that he won't have much trouble in running through Dustin Poirier when they meet in the cage later this month, saying that the former UFC lightweight contender doesn't have as robust a chin as former opponent Paul Felder.
The fight will headline UFC on ESPN 12 on June 27, just a few months removed from Hooker's fiercely entertaining brawl with Felder which was won by the Kiwi by split decision — and Hooker says he expects a more conclusive finish to his fight with Poirier, given that he says the American won't be able to absorb his power in the same manner Felder did.
"The way I look at it, it's a win-win situation," he told MMA Fighting. "I'm No. 5, I'm fighting the No. 3 [ranked lightweight]. I plan on going out there, putting on one heck of a show and putting Dustin away and earning myself a title shot. That's what my mind is set on.
"But worst-case scenario, I get my ass whooped, I don't move that far down in the rankings and I get to make a bunch of money for my family. So the way I'm looking at it is already a win-win situation. There's not a heck of a lot of pressure on me if I'm being honest."
View this post on Instagram

It's officially face smashing time! 👊#vivalasvegas #2weeksout
Hooker says that he expects Poirier to employ a varied gameplan, but says he will be more than ready and willing should Poirier choose to stand with him.
"He does tend to strike but also he does mix things up pretty well," Hooker explained. "Presses it against the cage, looks to wrestle. I doubt his No. 1 plan is 'I'm going to go out there and I'm going to strike with Dan Hooker' cause I don't think that would be a great night for him. He's an incredible boxer, an incredible wrestler and I'm expecting him to mix those two aspects of his game together in that way.
"He's definitely going to have to adjust his game a little bit," Hooker continued. "I feel like pressuring me, taking a shot, giving it, taking a shot, giving a shot is just not the way to best approach it. I don't feel like Dustin can take a shot as well as Paul Felder can. From watching the tape of both of those fighters, I don't think Poirier has the chin Felder does.
"I feel I can put Dustin away. If I keep touching him, there's no way that Dustin's going to be able to eat those shots and be able to recover from the damage I'm generally able to inflict on opponents."
Comments
comments