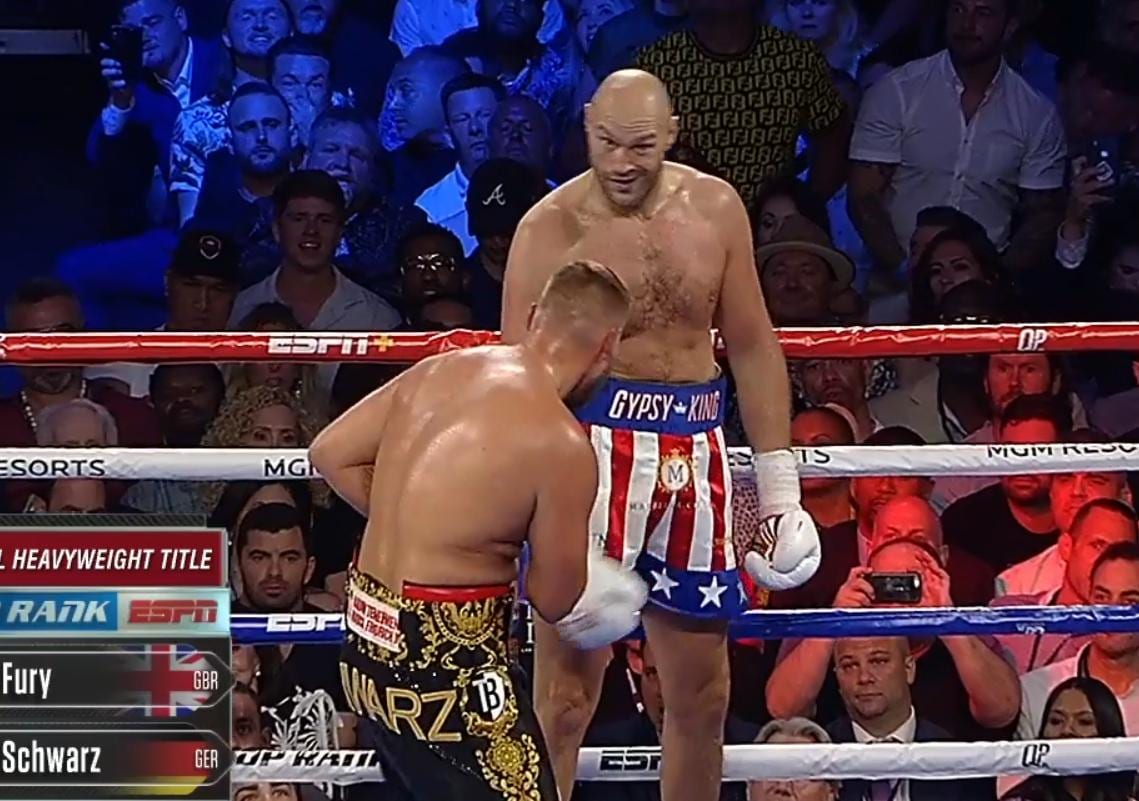 Tyson Fury won't be getting inside a UFC octagon anytime soon according to Dana White, who says that a transition to mixed martial arts doesn't make sense for the heavyweight boxer.
Fury has been candid in recent days about his desire to one day take part in an MMA bout, even saying that he has been discussing the issue with Conor McGregor who is reportedly keen to help Fury train but White says that the idea is a non-runner.
"Fury's worked hard his whole life to become one of the top four [heavyweights] in the world in boxing," White said. "Why would you wanna even come over and attempt this? I don't think it ends well for him. It doesn't make sense for his career."
Fury is expected to face Deontay Wilder in February so long as the American gets past his rematch with Luis Ortiz later this month but has been open to alternate pursuits in the meantime, such as his winning performance at a WWE event in Saudi Arabia several days ago.
View this post on Instagram
A move to MMA would be a major one for the boxer, with James 'Lights Out' Toney being the most notable boxer to move to the cage in 2010. It didn't go so smoothly for him though, as it took Randy Couture around three minutes of the first round to submit the former multiple weight world champion.
"I'm dipping my toes in all waters right now, like WWE," Fury said of his ambitions. "I don't know if you've noticed but I've got WWE now, my book, autobiography, ITV documentary, song with Robbie Williams, big Deontay Wilder rematch and then you know… Fingers in all pies.
"I'm trying to get that big fight going on with whoever. Listen, I'm not afraid of any of them. Who's the heavyweight champion of the world in UFC? Stipe Miocic is it?
"He just beat Daniel Cormier in the rematch, good body shots, bam, bam, got him out of there. I'd fight him in a heartbeat, no problem. Or Francis Ngannou. Any of the heavyweight champions they've got. I ain't afraid of any of them. I'm the Gypsy King. Listen, I'm a boxer, but I am one bad ass mofo."
Comments
comments