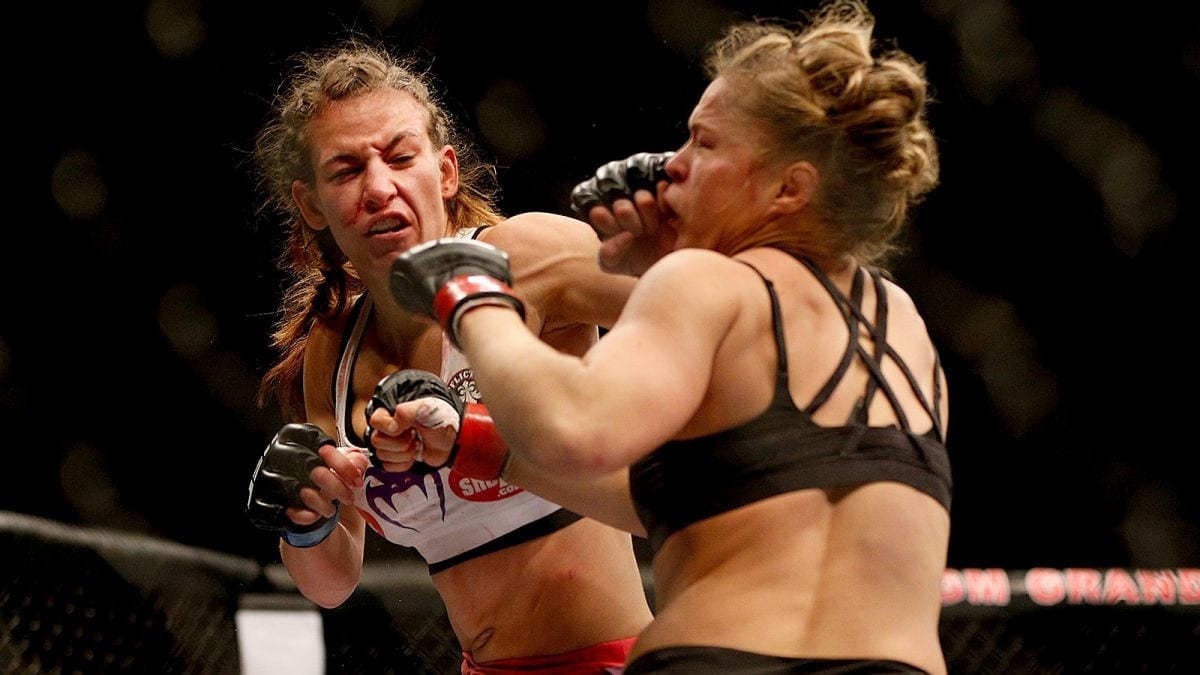 Between them, Ronda Rousey and Miesha Tate are responsible for some of the biggest moments in women's MMA history — but don't expect Rousey to join Tate in making a return to the UFC, says Dana White.
It was confirmed this week that former UFC women's bantamweight champion Tate is to return to the cage this year for the first time since losing to Raquel Pennington at UFC 205 in November 2016 but her chief rival Rousey, who also announced her retirement several years ago, won't be in her fighting future says White.
The UFC president explained the situation as such to the media in Las Vegas at the UFC 260 press conference: "I honestly don't know what her reason is, but when she left, women are kind of different when they retire," he said. "She went out and started a family, and I told her … and I haven't talked to her face-to-face about this, but I told her after the last fight, she got her nose fixed, and I told her not to fix her nose. When you're done fighting, I'll fix your nose. We'll get your nose taken care of, you go to the best guy in LA and get your nose done.
"She did it, and then she fought Amanda Nunes. And you'll see in that fight, Amanda punches her right in the nose, and you saw her fold. I saw it happen right there, the night of the fight. So she went and had a family. She's had five years now. I guarantee her nose is a lot better. It will be interesting to see how she does. I think she's going to do well."
And when the inevitable Rousey question came, White was quick to shoot it down.
"Don't even f*cking start, you guys," White said. "Yesterday about lots of different things, not this. Absolutely, positively not coming back, ever."

Comments
comments