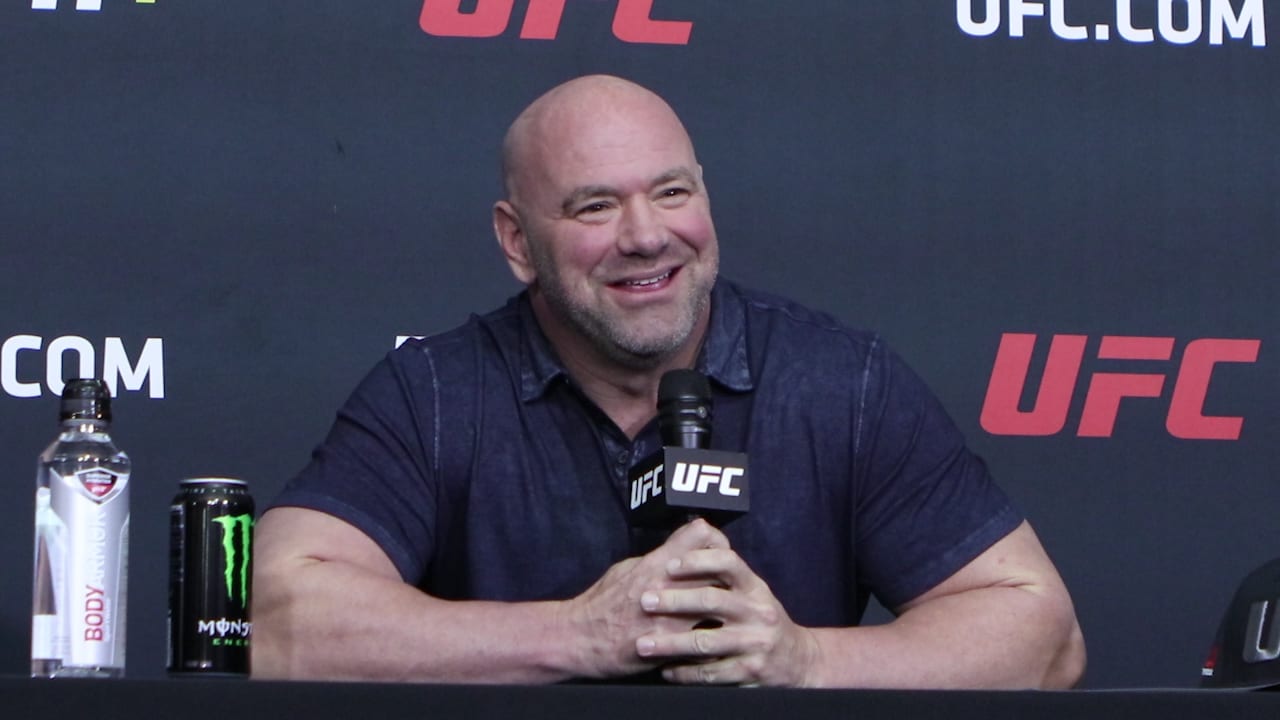 Dana White believes Dustin Poirier is absolutely right to go for a third fight with Conor McGregor over a UFC lightweight title fight.
The UFC recently announced Michael Chandler vs. Charles Oliveira for the now vacant 155-pound strap, causing some fans to question the logic of not having Poirier involved in the gold-belt-bout. According to White, who was speaking at the UFC 260 pre-fight press conference, Poirier has elected to go for a trilogy bout with McGregor and the financial windfall that accompanies it — something White says is the correct decision.
"Dustin – he wants the rematch and that's smart. That's what he should do," White said. "He should take the rematch, take that fight. It's a big fight for him. The kid has worked hard his whole life, his whole career, to be in a position like this – and that's the fight you take.
"We've been in positions like this with others and they made the mistake of not taking that fight, and you know – biggest mistake of their lives."
While there is currently no date fixed to that bout, White went on to say July would make sense for the contest, and indeed a McGregor vs. Poirier 3 bout would fit nicely into the UFC's traditional international fight week schedule.
–
Comments
comments