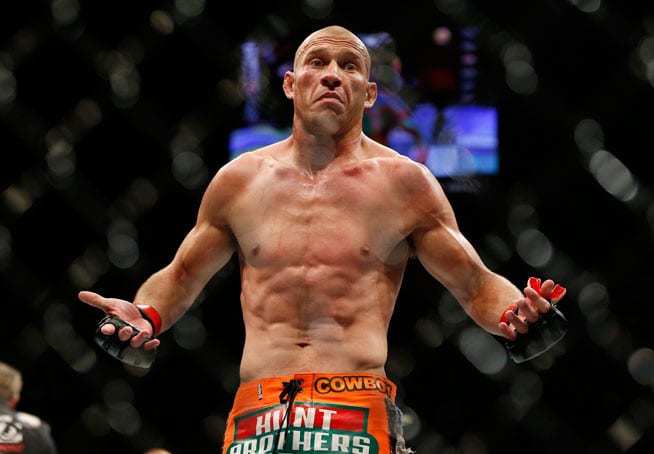 If it was up to Donald Cerrone, it seems he would never be on bad terms with his opponents. In fact, the man called Cowboy has long been renowned as enjoying it when he and his opponents are cordial and friendly leading up to contests.
For whatever reason, however, Leon Edwards is refusing to play ball ahead of their contest this weekend in Singapore. But, far from being daunted by the young Englishman's taunting, Cerrone says he's finding motivation in the chance of silencing the latest trash talking challenger.
"Young, up and coming fighter," Cerrone said of Edwards in a promotional video. "He does not want to play fair, he just wants to run his mouth and tell the world all the things he's going to do to me. But you know, it's good. Go ahead. I tried to be cool, I tried to be cordial, but now you just get a pissed off cowboy and I don't have to talk to you after I beat your ass, so that's cool."
According to Cerrone, Edwards simply doesn't have the stamina and endurance to cope with Cerrone — a man well known for starting slow and picking up speed as the fight progresses.
"You know I really think Leon is going to try and attack me early and attack me fast," Cerrone said. "He's never been five rounds, and he gets dog-assed tired in all his fights. I get stronger and harder as the rounds go on anyway. He's going to lose his steam, and I'm going to pick up.
"I'm beating Leon, A, because he's a dick, and two because I'm coming to get the belt."
Comments
comments