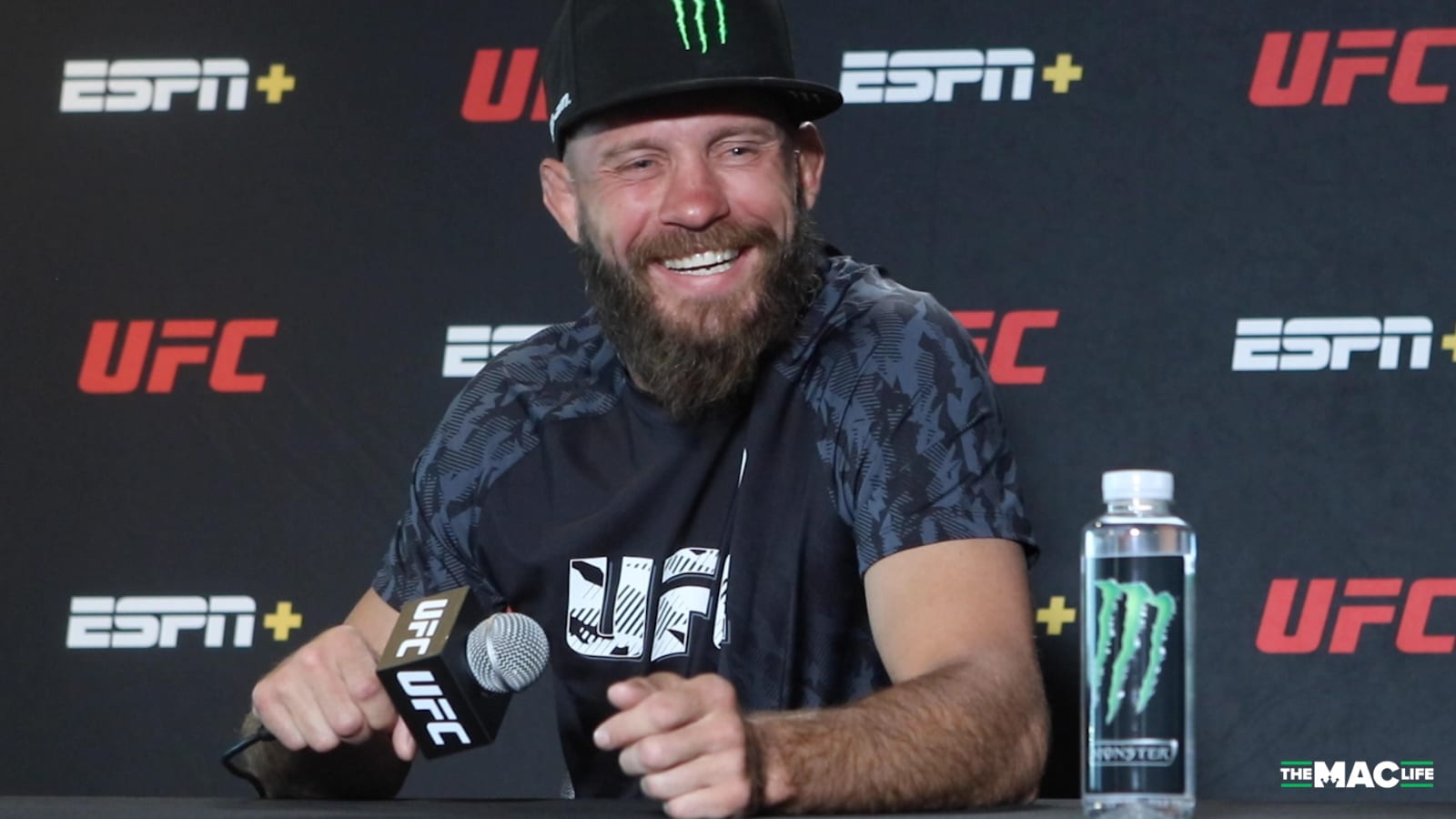 Donald Cerrone was meant to fight Diego Sanchez this weekend, and he's a little frustrated it's not coming to pass.
Cerrone and Sanchez were scheduled in what was meant to be Sanchez' UFC retirement fight, only for the promotion to release the longtime fighter after Sanchez and his coach Joshua Fabia were unwilling to provide the company with written assurances he didn't feel any effects from his fighting career.
For Cerrone, who had made his public animosity to Sanchez known, it was an irritating development.
"I've never seen someone get thrown off because they're crazy," Cerrone said, speaking at the UFC Vegas 26 media day. "It's a first for me. But short notice is short notice. I made a career out of [it]. Usually, I'm the guy filling in, not the other way around, so pretty cool Alex threw his hat in and they picked him.
"You've seen people get chopped, so apparently he pissed the wrong people off. It just so happened right before the fight. But I don't really have anything to say. I was looking forward to fighting him."
Since Sanchez' leaving the UFC, much has been made of his behaviour, with multiple videos being published on his social media revealing altercations between his coach Fabia and UFC personal, including one of where Fabia lectured UFC commentators and analysts for showing too little respect for him and his training methods.
In Cerrone's mind, Sanchez' behaviour likely stems from Fabia's influence over him rather than any conscious thought of his own.
"It's hard to be mad at (Sanchez) now because I don't think it's him guiding the horse," Cerrone said. "I think he's just running blind, and this other jamoke, his new lover, is showing him down the path. I don't know. Can't really be mad at the kid, or the old man, I should say. But really it's his cult leader and lover that took over his life, and I feel bad for you, Diego."
And, while Cerrone hasn't actually met Fabia in person, despite his long history with Sanchez, he did say he'd heard the "school of self-awareness" teacher's techniques didn't leave him as well equipped as he liked to say.
"I never have met him," Cerrone said. "I never ever have. I know the guy that whipped his ass at the bar. I used to train with the guy, and that kid was talking about his death punch and how he was going to kill the dude, and my buddy whipped his little motherfucking ass all over the bar. So the death punch did not work. It was unsuccessful. This guy no longer fights, no longer trains. He just said, 'I'll beat your ass.' Then he did. The MMA community in New Mexico had a chuckle over that."
Comments
comments