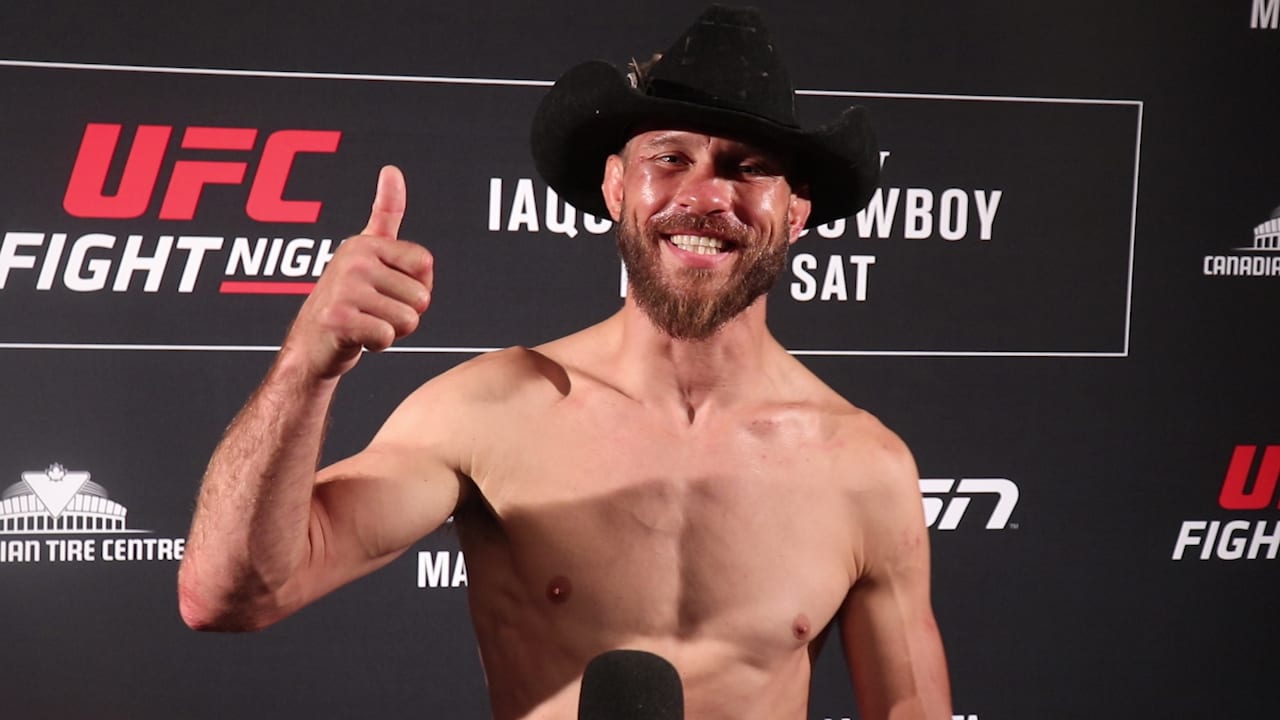 Donald Cerrone is not done with his fighting career, but he is close.
The UFC legend is on the longest skid of his career, having gone five fights without a victory. After his last fight, a draw with Niko Price, UFC president Dana White admitted he would like to have 'the talk' with Cerrone, and start to guide him away from active competition.
It's unknown whether or not that talk took place, but Cerrone himself seems adamant he has a few more fights left before he calls time on his decorated story. Those fights, he says, will take place back down at lightweight.
"Everyone talking about I should slow down or I should stop. I want to retire when I want to retire. I don't care what everyone else will say," Cerrone said in a video on his YouTube channel. "Realistically I probably got a couple of years left, and that's probably four or five fights left in me. Who knows. I'm gonna go back to '55 and make a run. Let's go. It's brutal, man, it's hard. It's tough. It's a lot of dedication, it's a lot of teamwork. If I'm gonna do it and make a run, I'm gonna give it my all. I don't want to half-ass it. I want to bunker down. … It would suck to remember the last bits of my fight career when I'm old and I'm like, 'Man, I should have gave it a try. I should have ridden the wave and [not] slacked the last part of my career and regretted it. Just tighten it up, rock it, do it. If it doesn't work, it doesn't work but at least I tried.
"It's better than me saying, 'We just kept it at [170], I just kept snowmobiling and playing and screwing off and letting it just dwindle off. I'll just buckle down, get serious and I only got a couple more years, so let's do it."
–
Comments
comments