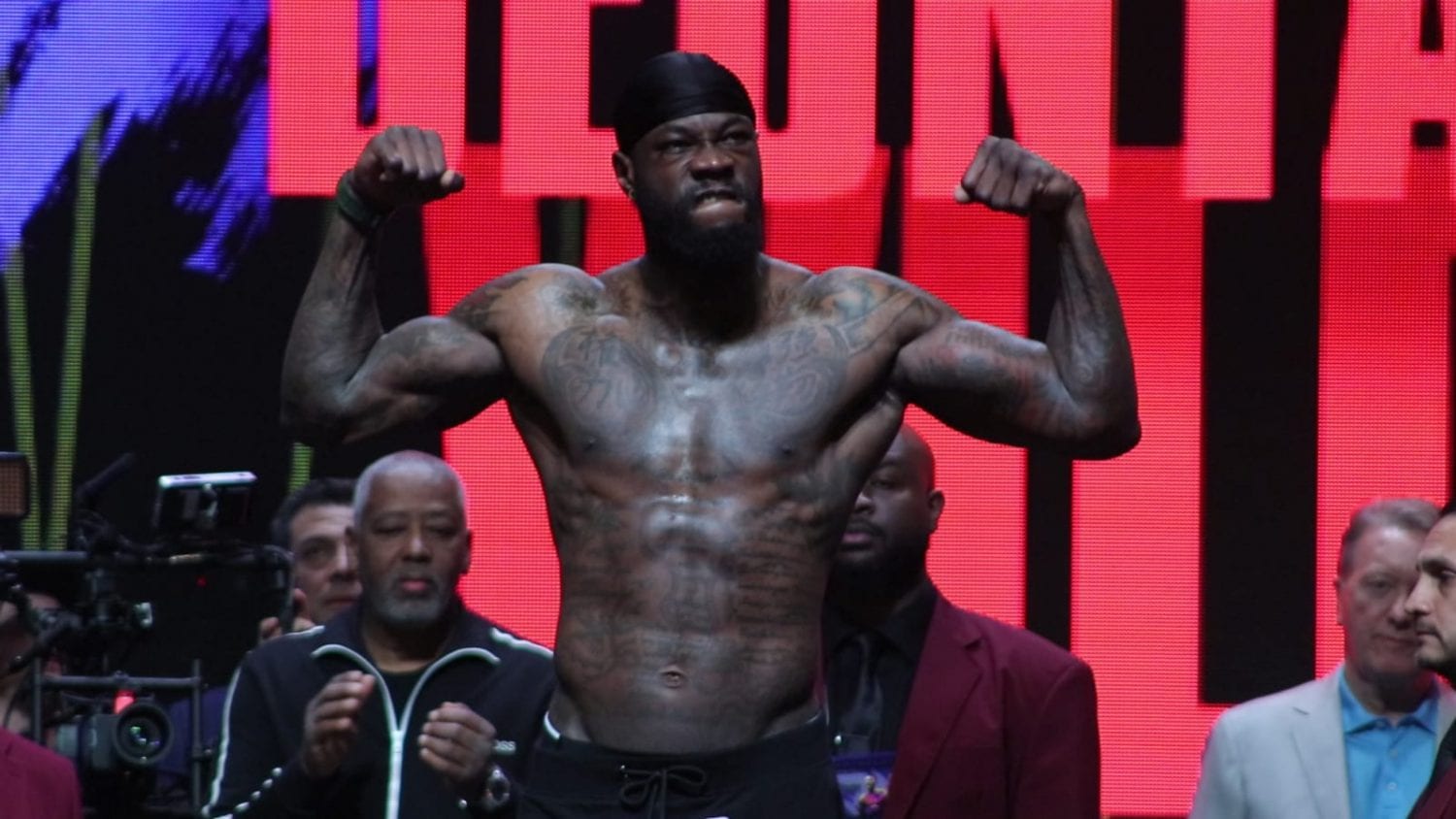 Deontay Wilder says, should a rematch with Tyson Fury not take place, he wants to meet Dillian Whyte in the ring to settle a score.
Whyte has long been a critic of Wilder, claiming the former heavyweight champion was a coward, and recently predicted Wilder was so shook from his loss to Fury that he would retire from the sport of boxing. While Wilder seems to be trying to forcing a third fight with Fury to take place through the legal system, the American did admit a fight with Whyte was on his mind.
"Dillian Whyte, I want Dillian Whyte and I want Dillian Whyte. … Man, the dude is obsessed with me, man," Wilder said, speaking on the Last Stand podcast. "It feels like he act like we went together and then we had a bad break up and he can't get over. Maybe I had some good pussy or something, I don't know? No homo. He always tried to come out with lies and all this. I'm the man that he wants to be, I'm the man that a lot of these fighters want to be but they can't.
"But he would be one on the list, [Andy] Ruiz will be one on the list, as far as hype – Helenius could be one of them – he could come back and get the hype.
"You got [Joseph] Parker, you've got Usyk, I would love to fight him. He called me out at one point in time. There's a lot of guys on the list and when that phone rings, just accept that offer. Accept that opportunity. Ain't nothing nobody can say now … Let's make it clear, Wilder don't run from nobody and never has, never will. Never will.
"But we will see what happens man, it's going to be exciting whatever happens. I'm an exciting fighter and I am must-see TV regardless and it all will reveal itself."
–
Comments
comments